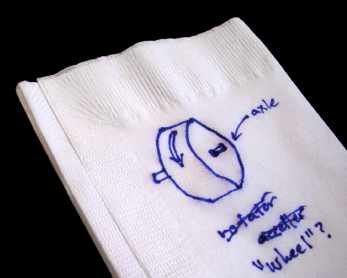 Why reinvent the wheel when others have already been there, done that?
That's the premise behind VideoUniversity's forums. For over 10 years, we have built a community of film and video people who share knowledge and promote understanding of the business. And what a community of smart, funny, and helpful experts this is! In fact, many people tell us they've picked up more jobs through the VideoUniversity forums than through their own local video associations.
All it costs to become part of this fascinating community is $25 a year or $40 for two years. I'm not kidding. This is one of the most appreciated components of VideoUniversity.com. By charging only $25 for admission, I'm guaranteeing that everyone who wants to join can.
Of course, you don't have to pay anything to read or search through 15 of our 17 forums. But if you want to participate and take full advantage of what the forums have to offer, $25 is all it takes to access these additional benefits: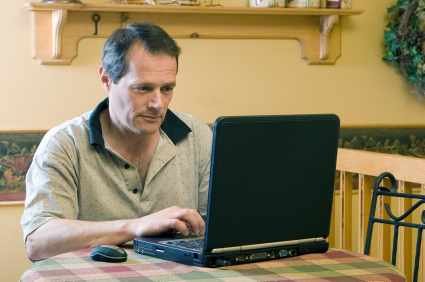 1. Private "Members Only" forum – Only members can see this forum and its posts. It's even invisible to search engines!
2. Off-Topic Forum – Interesting, occasionally hilarious, topical. Another forum that's exclusive to members only.
"For those who have not yet joined VideoUniversity, you are missing the Members' Forum. There are approximately 3 times the number of posts there than on the public portion of the forums. Many of our finest members post clips of their work on the Members' Forum for the entertainment and critique of fellow members. These posts are more of the behind-the-scenes, nitty-gritty and "˜oops' stuff that folks prefer not to share with the general public. So join up now. The cost is less than a dinner out. You'll be glad you did!"
Bob Anders
3. Half a million searchable messages "" My advice is to search before asking; more than likely your answer is right here.
4. Fellowship "" Perhaps I'm biased but I think this is one of the nicest and most helpful communities in the world. We've got members from every state in the U.S. and from many countries. Everyone has one thing in common "" we love making video.
"This site was already one of the favorite places for videographers around the world. $25 is a small price to pay to be an active participant in such a vibrant and diverse community of video enthusiasts!"
Doug Graham
5. Free listings in the Trading Post "" A very effective way to sell your used gear. Google loves our Trading Post forum and indexes all of it. And, unlike eBay, we do not take any commissions. You keep all your profits.
6. Equipment Leasing Discount – VideoUniversity members get a rebate equal to 2% of the equipment cost (maximum rebate $1,000.00) on all leases or loans funded through Lanier Funding LLC. The discount is only available to VideoUniversity members.
7. Credit Card Merchant Program "" Special low credit card processing rates for VideoUniversity members from United States Bankcard Service, LLC. You can choose from 2 different merchant applications. One is for face-to-face sales such as when you sell wedding video services, and the other is for phone or Internet orders. U.S. Bankcard Service will perform a free side-by-side Cost Analysis to show the savings you could receive by switching to its service. Click here to see the special rates we have negotiated for VideoUniversity members.
8. Hard Drive and Disaster Recovery "" Let's hope you never need this but, if you do, DriveSavers (http://www.drivesavers.com) is a great company. The same service that has saved the hard drives of President Gerald Ford, Keith Richards, Adam Sandler, Willie Nelson, Motley Crue, Ben & Jerry's Gourmet Ice Cream, Jimmy Buffet, etc…, is now offering VideoUniversity members a 10% discount on services for both Macs and PCs.
9. "How to Buy Your Own Insurance" Special Report "" provides the information you need to protect your video equipment, and to protect you from liability and intellectual property issues in a wide variety of circumstances. Easy to read and implement.
Not bad for just $25 a year. Go ahead … try our popular VideoUniversity forums for a week.
10. If you don't agree it's the best $25 you could ever spend to help your business, I'll give you your money back. (And you can keep all the bonus items, of course.) Join here. You'll be glad you did. I guarantee it.
What VU Forum members say:
"I am currently in New Orleans to shoot a corporate video tomorrow. When the company contacted me, it was very last minute and they were on a tight budget. When I sent in the proposal, I included using a second person in New Orleans to help me with the shoot as opposed to flying someone else down thereby reducing travel costs. This cost saving idea was the reason my proposal was accepted. That person I called was Betty. She connected me with her son, and he even offered to bring extra gear that I didn't bring to help make the shoot better!
If it wasn't for VU, I'm sure that I wouldn't know these people at all or wouldn't know them well enough to feel comfortable calling them for help. Thanks to everyone for keeping VU a great community and especially Bert, Joe, and Betty for helping me out!" Darrell Aubert
See what an online community can do for you? A lot. That's not an isolated post. Here are what others said in response to Darrell's post in the Members Only Forum at VideoUniversity.
"It's true, Darrell. I've actually had more people hire us through VU than I ever did at the LTVA (local video association)" Eric
"Well stated, just this week I had my email problem solved by Tom & many others than helped and I've asked a few VU friends to critique something for me. The knowledge and years of experience runs deep here." Larry
"The VU community is a fantastic resource no matter where you are. I often think about where I would (or wouldn't) be if we didn't have VU." Robin
"I can pretty much attribute all of my success (fully booked wedding season 2010!) to VU. I have met some great people, learned so much, and been exposed to work by the best in the biz! From fundamental cinema tactics to good business habits, the VU community has taught me a lot! Cheers!" Blake
"I believe the VU forums are the absolute best training tool in the industry." Laura Kamler
"I am a VU widow – I never see my husband much anymore since he discovered it!" Janet Buller
"VU is the main reason that I have been able to double my prices within 5 years and it is the sole reason that my product is now 3 times better than what I was producing before I became a member here.
"I truly believe that your site is very aptly named – Video University. There's a lot of learning going on here and it's the great variety of members that make it a pleasure to visit here daily.
"VU has allowed me to finally produce videos to my potential and it has put us on the map in Nova Scotia. I have visited other video related forums, but none compare to VU especially to a wedding videographer. VU's membership is packed with the "rock stars" of the industry and they all are happy to lend a hand anytime someone has a question.
"Every piece of equipment I bought since 2005 has been because it was discussed in detail by other VU members. They were right on the money every time! It's just amazing the caliber of people that VU attracts.
"Since I have no one else locally to "talk shop", VU is my association. The minimal subscription fee the best yearly investment I make for my business. Period."
Paul Pothier