Video Entrepreneur
Video Entrepreneur is the newsletter for entrepreneurs. You can subscribe by filling out the Subscribe Form to the right >>>>>>>>>>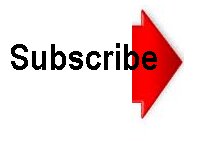 Here's a list of archived issues:
Training Your Eye, Time Lapse For Business, Canon 6D, A Film You Must See
Time Lapse for Business, Marketing With QR codes, Black Magic Camera
Blackmagic Camera, DSLR Store, Apple Fast Forward
Change Business Name, Ansel Adams, How Much can You Do In 30 Days
Great Time For Docs, Cost of InHouse Videos, DSLRs and High Dynamic Range Imaging
Editing The Documentary, How To Sell Your Business, CVS Transfers
Wal-Mart of Video Production, Self Distribution
Renting Lenses, Directing Narrators, Video Business Tips
Smart Tripod,Timelapse Skater Dolly,What's Wrong With Your Video Business
Film School, Shooting Tip, LED Light Review
Used Camcorders, Video Art, Web Design
Digital Bolex Update, Your Mobile Website, Video Business Tips
Cinema Camera for $3000; Camera Obscura For Free
Computer Build, Steadicam Segway
Digital Bolex, Tax Savings for Video, Multicam Production
Get It On TV, Back-Up Strategies
Local SEO for Video Producers, Aerial Cinematography
Techniques of Pro Shooters, HTML 5
Complaining Clients, One Million FPS
VU at INFOCUS, Future of Photography
3D Modeling, Kitecam, Timelapse, Learn Adobe After Effects
Saleable Skills, Sales Greatness
Video and Website Design Services
Metadata For Video, Real Estate Video
Best Marketing Technique, How Vacations Help
Room Tone, Sales and Marketing Tips
Correct Focus, Art of Film and Video Editing, Advertising Video Services on Craigslist
Deadliest Catch Insider, 360 Degree Camera Lens
What Kind of Entrepreneur Are You?

Follow The Advice In This Resource, And You'Ll Never Run Out Of Work Again.
The more you learn, the more you earn
Ideal Video Business Checklist
Camera Reviews, Charging For Your Time
Want to travel? Buy new equipment? Get corporations to fund your success.
"Repair Vs. Replace" May Be Easier Than You Think!
Charting Your Own Course To Success.
Did You Start Off On The Right Foot This Year?
You Don't Need to Dress Like A Lawyer, But It Helps
College Interns A Cost-Effective Way To Ease Your Workload
1 Comment »
Hello,

I have a series of educational dvd's for preschool age children called the Adventures of Scuba jack. Not sure what to do with these? I am going to download your program and see if it offers me any insight. When you mentioned Veggie Tales, I got interested!
I would love to have parents be able to download our 26 minute episodes on my website?
Basically, I need my BIG BREAK!

Comment by Beth Costanzo — June 9, 2011 @ 7:20 pm
RSS feed for comments on this post. TrackBack URL
Leave a comment