Is it an art film or a documentary?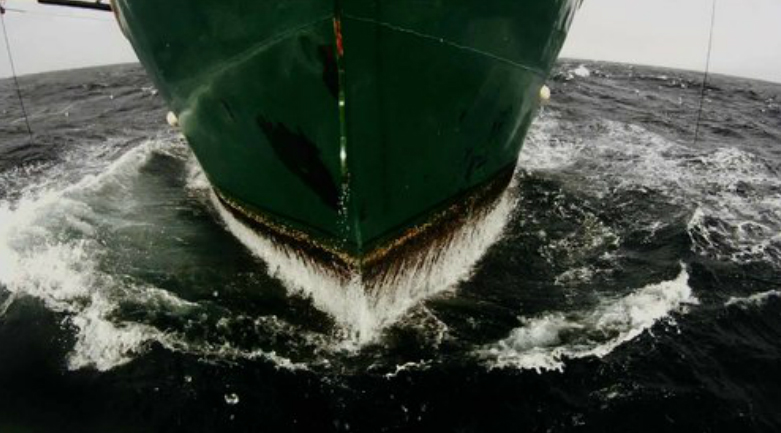 Véréna Paravel and Lucien Castaing-Taylor talk about their new film "Leviathan," a documentary about commercial fishing without interviews, voice-over, narrative or a traditional point of view.
See the trailer with director interview here.
The documentary film today is a mostly informational. It's about causes or personalities. The art film has no plot or narrative, no dialogue. The ethnographic film is used by anthropologists investigating the cultures of other peoples. It is a more formal film devoted to analyzing data and advancing arguments.
Lucien Castaing-Taylor is both a filmmaker and anthropologist who teaches at the at Harvard at the Sensory Ethnography Lab. Students and faculty at this lab have been been responsible for some of the most daring and significant documentaries in recent years. For a more in depth discussion see The Merger of Academia and Art House in the New York Times.
This is an interesting type of film because it has no narration, interviews or even dialogue or plot. Is this a valid film? Is it an art film? Do we have to know what it is? Perhaps it all depends upon whether the audience thinks it is a worthy film. What do you think? Please make your comments below. It's not yet available in Netflix, but it is coming.
A Great Time For Documentaries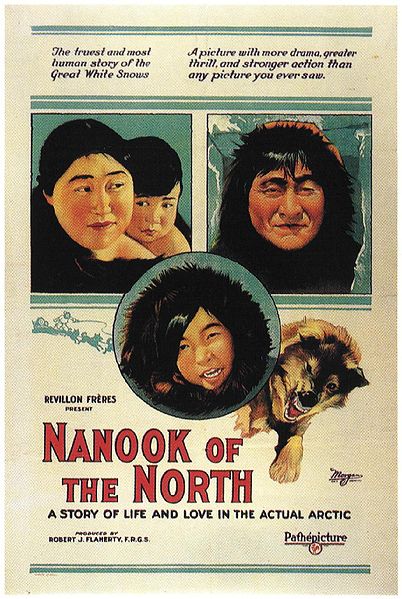 We've come a long way from the days when the only way you could see a documentary was if you lived in a big city that had an art house theater and happened to know which of the one or two days a particular film was playing. Today, the Internet is exploding with feature-length docs you can watch for free. There are scores of sites that specialize in showing these films. Here are just a few:
And, of course the biggest ones are YouTube and Vimeo. YouTube has a special section just for documentaries. Vimeo has a section called Documentary Films On Vimeo.
Vimeo has been the preferred site for filmmakers because it's considered a more artistic community. On the other hand, YouTube has an enormous audience. So there are advantages to each. Some filmmakers post their films to both sites and them cross-promote them.
Some doc producers would physically take their films to special interest groups and charge per viewer or give a talk for free and show clips and offer to sell the DVD on the spot. Some people actually made a living doing this. Of course like many businesses they spent a lot of time marketing and they traveled extensively.
Today we have easier ways to show a documentary. YouTube, Vimeo, and others will even pay you based on number of viewings of your film and the ads that run on your film, but unless you are getting thousands of views every month, the income is likely to be small.
To make money showing your video online, you'll want to distribute your film across as many platforms as possible. This includes Video On Demand (VOD) from sites such as Amazon Instant Video, hulu.com, distrify.com, filmbinder.com, site.dynamoplayer.com, and others. That's pretty much the easy part. The hard part, which makes all the difference, is marketing. This takes work, often more than the work of producing the film. A smart place to start your marketing efforts is by registering the name of your film as a domain name or as close as you can get. Then build a website for it, even before you have the film. When you're ready, the site should have the trailer for your film and a "Buy It Now" button which links to a video on demand site and or DVDs. Use WordPress to build the site because it's so easy and powerful.
As part of your marketing campaign, you may also want to advertise your film through Google Adwords and possibly Facebook ads. If you do, find some expert help because advertising with Adwords gets expensive and you want to make sure it is money well spent.
You'll also want to sell your film to Netflix and iTunes, but this requires a third party. A producer cannot sell directly to Netflix or iTunes and other outlets of that size. These companies want to protect themselves from poor quality so they don't become just another dump for videos like YouTube almost did. So they require that films be submitted through what is called an aggregator. They're really distributors and until recently most of them charged a fee and took a percentage for doing this. Now they just charge a fee and let you have the payments. Here's an example:
Distribber.com charges $1295 (SD) or $1595 (HD) to distribute your film to iTunes for both the US and Canada and to Amazon VOD: US only. For additional fees, you can also have them distribute to Netflix Watch Instantly: US and Canada, Hulu: US only and Cable/Satellite/Telco VOD services:
US only.
Distribber is one of the most popular aggregators for filmmakers. They were purchased by Indiegogo, a competitor to Kickstarter. Their fee structure is designed so they collect no royalties. All the money from a sale goes directly to you. But, of course, it's bit more complicated than that so you'll need to study the field carefully.
After you have an aggregator, the sales begin. Here are numbers:
iTunes splits sales 70/30. The filmmaker gets 70% and iTunes gets 30%. If you film sells for $9.99 on iTunes, you get $7.
Hulu streams films to the public for free and inserts ads. 50% of this advertising money goes to the filmmaker.
Amazon VOD pays the filmmaker 50% of what they collect.
Netflix purchases a license for your film for 1 or 2 years and they can play your film as many times as they like during that period of time. The license fees vary on a film by film basis.
Many people think "my film is perfect for Discovery," but take a breath. On the Discovery Channel Producer's Portal, you learn that
"This site was designed exclusively for industry producers to submit proposals, manage contract deliverables, and find information about all aspects of producing for the Discovery family of networks. This website is for established television producers and production companies. If you are a viewer with an idea for an episode of a currently airing series, please contact Viewer Relations." (Their underline.)
The bottom line is that one of the most important skill to a documentary producer is marketing.
Why I Self-Distribute My Documentaries (11 so far)
by David Wittkower
http://www.davidwittkower.com
I went the distributor route many years ago when everyone told me that was the way to go, but the promises of quarterly reports did not happen and the checks were so small. So I confronted them about it and they finally admitted that I was one of 500 other titles and I was now a small number in line with many other titles, so when I questioned why they were taking 75%, that is what they told me, "it's standard." I told them I could do a better job and so they tore up my contract and I've been doing it myself ever since.
I had also gone to Walmart to see if they would distribute one of my films. They said they would, but I would have to sell it to them for $3.00/ each. They would sell it for $19.95. They said they could get the video into 3,200 stores. I thought that even with such a high markup it would do okay, but they said if after 1 year if the videos didn't sell, I would have to buy them all back!
I went to another distributor once who wanted 80% so I asked what for. They said they would push my title, re-design the cover, (I liked the one I had) get it into tons of stores, etc. I learned from another producer that this 80% from each producer, afforded the distributor to fly 1st class to Cannes, wine & dine other distributors, and attend parties. So the producer makes 20%. I would have had to sell $500,000 worth of my DVD's to make any kind of money at all.
Needless to say, since then I bought a disk duplicator and a printer, I buy the cases and DVDs wholesale, shrink wrap them and ship them, I make the calls to the stores, I offer the stores a 50/50 split which most stores will agree with, I get letters from people who have bought the films, telling how much the film has meant to them. I go to film festivals and reap those rewards, none which would happen if I had had a distributor for the last 10 years.
I have sold about 37,000 DVDs (most sell at $19.95 retail) and won over 27 awards for excellence in film making. None of this is easy mind you, but I feel if you want to make a living doing this, you have to see it through to the end, if you hand it over to a distributor, you might as well be saying, "Here's my film, you can have all the money from it, because I don't care." Be the film maker, be the distributor and get back what you put into it. Of course I know film makers who with the right connections have done okay but I know even more who made one film, then quit because it was too hard. There are plenty of people out there who are more than willing to take all of your hard work and reap the rewards without doing very much work.
Sorry, will get off of the soap box now.
-David
Promos from some of David's documentaries>

Jitterbugs


Guardians of the Gates: The Surfboats


The Eagle: America's Tall Ship Trailer

Oak Tree Press | 875 State Road Unit 11 #143 | Westport, MA 02790 | Voice: (401) 253 2800 | Fax: (401) 396-9132

© 1997 - 2013 Oak Tree Press. All rights reserved.