Most Popular Products At VideoUniversity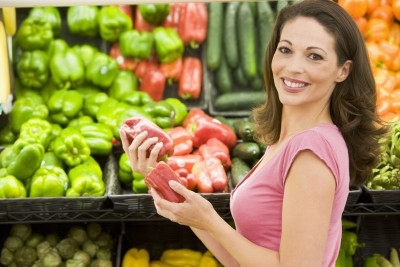 The Ten Most Popular Products and Services At VideoUniversity
---
#112 Wedding Video For Profit: A Business and Marketing Guide
This book is guaranteed to start or expand your wedding video business on the road to profit. It includes the best strategies, marketing letters, brochures and everything you need to build a thriving business. The CD includes 11 wedding video contracts you can use, cut and paste and modify.


---

#261 Video Biography Business Kit
Learn to produce High-End Video Biographies And Charge Up To $15,000 Each. This is a sweet, no pressure business. If you are comfortable shooting and editing interviews, this business is a perfect use of your skills. But of course, it's all in the marketing and that's where this product shines.


---
DVD, Printed Manual and CD ROM


#140 Legal Video Specialist Business Kit

Videotape legal depositions for $60 – $100 an hour with a 2 – 4 hour minimum. If your schedule is flexible, this can be an ideal full or part-time business which requires only basic equipment.
---
#123 Web Design Business Kit For Video Producers
A web design business can be the perfect compliment to a video production business. It's another marketing service. Sell it to the same customers. Use or modify thousands of off-the-shelf designs, but even better is the recurring income. Even if you decide you don't want to start the web design business, the tips in this book will help you make your own website 200% more effective in selling your services.


---
#248 Start Your Own Video Duplication and Transfer Business
The duplication and transfer businesses are a natural for anyone who produces videos. You probably already own most of the equipment. Why not turn it into profit? And if you don't own the equipment, this is a low cost business to start. And you can outsource the work.
Transferring photos, slides and all kinds of film to DVD is a bigger business than you may realize. There's a reason CVS, Walgreen's and every other chain offers these services. Because there's a lot of money in it!
But you have many advantages over the corporations – you're local; you care about you work; and you can turn it around quickly. Check out this business and see if you don't agree that it's a creative and profitable business you should pursue.

---
DVD and Booklet

#166 Start A More Profitable Event Video Business

One of our very own VU Forum Members has an event video business that is unlike any I have ever seen. This one can bring in up to $20,000 in a weekend with little or no post-production! It does require some technical skills perhaps more than other video businesses.
---
Book

#1007 Secrets of Producing and Selling Successful Videos

The Special Interest video business is a smart business because, unlike the video service business, in this one you can multiply your profits. Create a product once and sell it MANY times. Use the Internet to sell videos 24/7 to an international audience. Learn which topics or genres are the most profitable and which you are best suited to produce. Learn how to promote your video to a national audience and place your video with large distributors. You'll meet individual producers who have sold millions of dollars worth of their videos. Don't re-invent the wheel. Study what successful producers have done. This 324-page book is the definitive book on the hot business of producing and selling non-fiction DVDs and web video.
---
---
VU Forum Membership

#VU Forums VideoUniversity Forums

As VU Member, Laura K says "I believe the VU forums are the absolute best training tool in the industry." Only $25 a year! It's free to look.

For over ten years, these forums have helped thousands launch profitable video businesses. Why re-invent the wheel when others have already been there, done that. And what a community of smart, helpful and funny experts this is!

Did you know that more videographers have been hired through the VideoUniversity Forums than through their own local video associations? Try it for one week. If you don't agree it's the best $25 you could ever spend in video, I'll give you your money back.

Membership has its Benefits. I hope you will join us.

Renew or join the Forums for one year Only $25.00.
---
We want you to be completely happy with your purchase, check out our Money Back Guarantee and Return Policy.