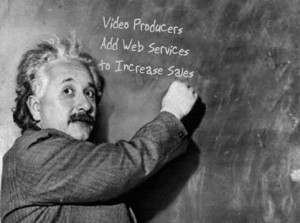 Web Design Business Kit For Video Producers
Have you ever wondered what you'd do if your video business hit a dry spell and the income just stopped? We've all been through that and know it's not fun. Wouldn't it be great to find another significant income stream that is unrelated to video production (and maybe even one they need more than they need videos!) The web design business can be a perfect compliment to the video business. And talk about cross-marketing! The same people buy both web services and video production.
Many web designers use off-the-shelf designs and programming so they don't need to be either a designer or a programmer and there's no equipment to buy. Read more about the Web Design Business Kit For Video Producers.
Keep Reading...