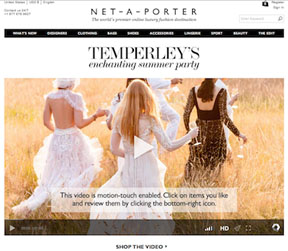 This will allow users to click on the products shown in videos and purchase from any device. Marketers can make instant sales. As Adobe says "Creating interactive video is typically expensive and difficult to scale. . . Since it is built on a non-standard player it is difficult to implement across all screens and track reliable metrics to show how it impacts results. These problems detract from a marketer's mission to rapidly deliver engaging, cost-effective experiences at scale."
Here's what Adobe says on their blog about transforming digital assets also called video into Adobe's shoppable video web experience.
Sounds great, but isn't that what Flash did? It will be perfect for use in how-to videos of which over 100 million have been watched this year alone. One in 3 Millennials have made a purchase after watching a how-to video.