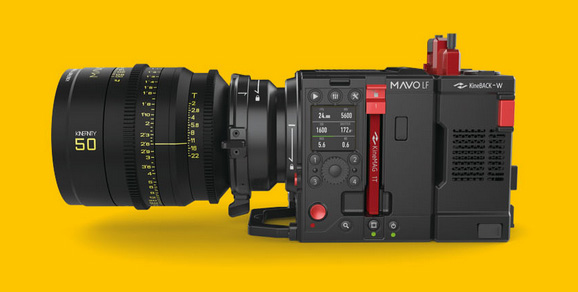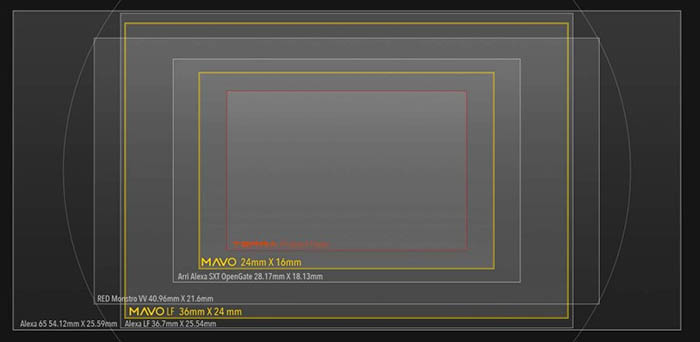 Two new large format cinema cameras, the Kinefinity Mavo and the Mavo LF, will be compared to the ARRI, Sony, and RED large format cameras. Produced by the Chinese camera company, Kinefinity, these cameras offer 6K resolution at affordable prices.
Kinefinity Mavo Tech Specs
6016×4016 open gate resolution
CinemaDNG 3:1, 5:1 and 7:1., ProRes 444XQ, 444, 422HQ, LT and Proxy, and KRW KineRaw
24mm x 16mm sensor (Super 35mm), 36 x 24mm sensor (LF)
25, 35, 50, 75, 100mm T2 prime lenses available in PL mount
2.5″ SSD SATA drive recording
KineMOUNT, with adapters for PL, Canon EF, Nikon F and Sony E Mount
Base ISO 800 for Mavo, 1600 for Mavo LF
The Kinefinity Mavo has a 6K Super35mm (approximately) CMOS sensor. The Mavo LF, has a large format sensor. Both sensors have 6K resolution. They claim 14+ stops of dynamic range for both sensors.
A KineBACK will allow Movcam wireless video and follow focus units. The modular design will make it easy to change from gimbal movie to studio mode. Nisi, the filter company is offering a set of 5 prime lenses 10-to-25mm, T2 for $12,000.
The previous generation cameras, the Kinefinity Terra 4K & Terra 6K, were delayed several times. Philip Bloom reviewed the Kinefinity Terra 4K on Vimeo.
The Kinefinity Mavo is $7,999 for body only. The LF will be more, but still much lower than other full frame cine cameras. The Mavo will ship in April. The Mavo LF will ship later. At present the only dealers are in China and Germany. Considering the price point, this is likely to change.
Keep Reading...