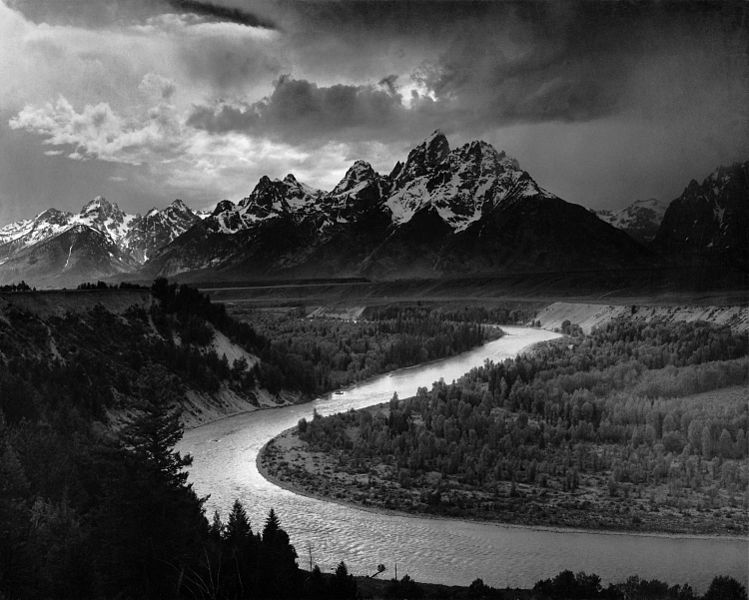 See a larger version on Wikipedia
This is not one of the Lost Negatives. This photo was taken while Adams was employed by the US Government.
Rick Norsigian bought two boxes of old photographs at a garage sale in Fresno CA for $45. He didn't even look at them for several years, but when he did, he discovered what has since been authenticated as original Ansel Adams glass plates.