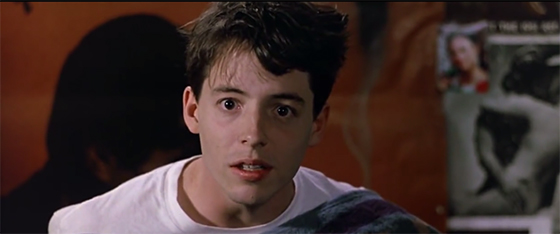 A new study by tubebuddy.com and hey!.com reveals "After extensive research, we've found that saying the word "you" just once in the first 5 seconds of a YouTube video can increase overall views by 66%. And views can increase by 97% – essentially doubling the view count – if "you" is said twice in the first 5 seconds."
The two authors Dane Golden and Phil Starkovich also say that it's likely to increase "likes" by 66%. The word "you" is used most often by actors who are addressing their audience directly. In the performing arts of movies, video and plays people call this "breaking the fourth wall."
The fourth wall is a performance convention of films and plays in which an invisible, imagined wall separates actors from the audience. While the audience can see through this "fourth wall", the convention assumes, the actors act as if they cannot.
The fourth wall has been around for a long time. The chorus in ancient Greek plays addressed the audience like a narrator would. In more modern times Thornton Wilder's play Our Town had the character of the Stage Manager act as the play's narrator. Even Shakespeare has broken the fourth wall. In the play Henry V, the narrator addresses the audience using the words "you" or "your" five times.
But modern theory retreated to the three wall approach where characters only speak and acknowledge other characters within the three walls. They never acknowledge the audience believing that to break the illusion disrupted the viewers' experience and removed the audience's "suspension of disbelief."
The study gives many examples from modern films where the fourth wall is broken. For instance when Will Smith says in the movie Hitch – "You believe that? Neither does she."- he is speaking directly to us – the audience. At the beginning of Ferris Bueller's Day Off Ferris says,"Life moves pretty fast. If you don't stop and look around once in a while, you could miss it." At the end of the movie he tells the audience: "You're still here? It's over. Go home."
The study explains the methodology they used where more than 29,000 videos were tracked and how they drew their conclusion. Read the study to see for yourself how their methods are scientific and valid.
In their conclusion, the study authors state "Whenever possible, you should consider using the word you in the first few seconds of your YouTube videos." The reason is that the data from the videos they studied shows a common theme in YouTube videos – people want to know how a video relates to them. The authors believe that this premise also applies to video in other social networks. Of course using the word "you" in the first few seconds of a video does not guarantee success. Many other factors determine success or failure of a video.
For more examples see How to Break the Fourth Wall.