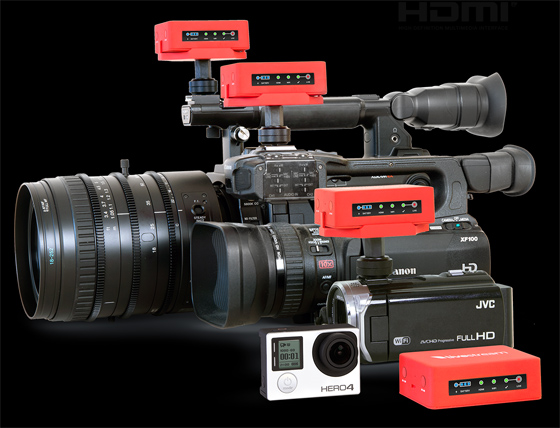 The Broadcaster mini turns any HDMI camera into a wireless live streaming device for less than $300.
To setup and control the free Livestream app you must have an iPhone, iPad or Android device in addition to a HDMI camera. The Broadcaster Mini Micro-HDMI input supports 1080i/720p/576p/480p (Pal & NTSC). It does H.264/AAC encoding up to one stream of 1080p 4Mbps. The Mini also features a built-in wireless 802.11 a/b/g/n (2.4Ghz/5Ghz). The internal rechargeable Li-ion battery can power over 2 hours of live streaming. Check out the Livestream Broadcaster Mini | HDMI Camera Live Streaming Device
For more information visit the Livestream Web Site.