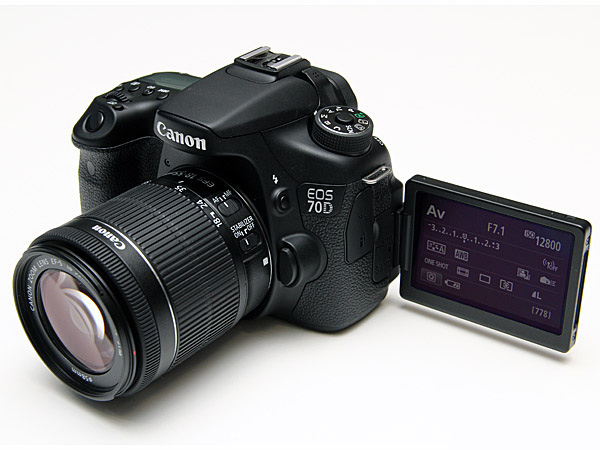 Are you disappointed with the quality of your webcam in Zoom meetings? Even if you pay attention to the lighting, background and composition, you webcam may look like a toy camera. There's a new option that lets you make your camera a webcam thanks to the EOS Webcam Utility for Windows 10 which allows you to plug in any of the listed cameras with a USB cable. And then you can use your Canon camera as your PC's webcam. This is Canon software is a Beta version. It should work for Zoom and all other major video conferencing software.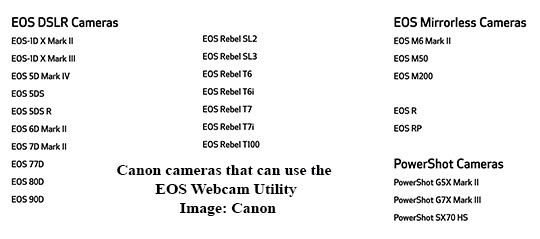 Make Your Camera A WebCam
Unfortunately this software is not available for Macs. But Mac users can use a capture card with other cameras.
Here's Canon's video on how to use EOS Webcam Utility
Canon Download Instructions
Here are Canon's Download Instructions from EOS Webcam Utility Beta.
1. Select your model from the linked page. Once you arrive at the product support page follow these instructions.
2. Select the "Drivers & Downloads" tab
3. Select the "Software" tab
4. Select Windows 10 (x64), if not already detected, from the Operating System list.
5. Find "EOS Webcam Utility Beta" and click the "SELECT" button.
6. Click the download button to start downloading.
Make Your Camera a WebCam without a Canon Cam
If you have Windows 10, but do not have a Canon camera from the above list, you can probably use your camera with an HDMI capture card. Here's an option from Amazon: Elgato Cam Link 4K.
Using an external camera may not be worth it for casual Zoom meetings. You'd need to have a tripod or camera mounting bracket and possibly a 110 volt power. But if you are using Zoom frequently, having a much improved live image of yourself could be very cool.