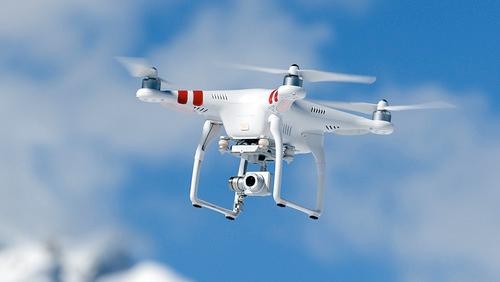 In a stunning reversal, the DOT and FAA announced the routine commercial use of small unmanned aircraft systems in the United States. This means commercial drone use will soon be legal.
Starting in late August you can now use your drone for commercial video projects. The only conditions are that the unmanned aircraft must weigh less than 55 pounds, flight must be within visual line of sight, and operation must be during daylight hours or twilight hours if the aircraft has anti-collision lights. You will also need to take a multiple choice test which will grant you a license. The FAA says "These new regulations work to harness new innovations safely, to spur job growth, advance critical scientific research and save lives."
Additionally the pilot must be 16 years old and have a remote pilot certificate with a small UAS rating or be directly supervised by someone with such a certificate. The remote pilot certificate sounds pretty easy almost like a drivers license. You must pass an initial aeronautical knowledge test at an FAA-approved knowledge testing center and the TSA will conduct a security background check.
These are major changes from the current requirement for commercial drone use. The FAA should be able to issue a temporary remote pilot certificate within ten business days after receiving a completed remote pilot certificate application.
We are part of a new era in aviation, and the potential for unmanned aircraft will make it safer and easier to do certain jobs, gather information, and deploy disaster relief. We look forward to working with the aviation community to support innovation, while maintaining our standards as the safest and most complex airspace in the world. – U.S. Transportation Secretary Anthony Foxx
Remote Pilot Requirements
Report to the FAA within ten days of any operation that results in at least serious injury, loss of consciousness, or property damage of at least $500.
Conduct a preflight inspection, to include specific aircraft and control station systems checks, to ensure the small UAS is in a condition for safe operation.
Ensure that the small unmanned aircraft complies with the existing registration requirements specified in § 91.203(a)(2). A remote pilot in command may deviate from the requirements of this rule in response to an in-flight emergency.
Commercial Drone Operating Rules
Unmanned aircraft must weigh less than 55 lbs.
Visual line-of-sight (VLOS) only.
Unmanned aircraft may not operate over any people, nor under a covered structure, and not inside a covered stationary vehicle.
Daylight-only operations, or civil twilight (30 minutes before official sunrise to 30 minutes after official sunset, local time) with appropriate anti-collision lighting.
Must yield right of way to other aircraft.
First-person view camera cannot satisfy "see-and-avoid" requirement but can be used as long as requirement is satisfied in other ways.
Maximum ground speed of 100 mph (87 knots).
Maximum altitude of 400 feet above ground level (AGL) or, if higher than 400 feet AGL, remain within 400 feet of a structure.
Minimum weather visibility of 3 miles from control station.
No person may act as a remote pilot in command or VO for more than one unmanned aircraft operation at one time.
No operations from a moving aircraft.
No operations from a moving vehicle unless the operation is over a sparsely populated area.
No careless or reckless operations.
No carriage of hazardous materials
Requires preflight inspection by the remote pilot in command.
A person may not operate a small unmanned aircraft if he or she knows or has reason to know of any physical or mental condition that would interfere with the safe operation of a small UAS.
Foreign-registered small unmanned aircraft are allowed to operate under part 107 if they satisfy the requirements of part 375.
External load operations are allowed if the object being carried by the unmanned aircraft is securely attached and does not adversely affect the flight characteristics or control of the aircraft.
Transportation of property for compensation or hire allowed, provided that the aircraft, including its attached systems, payload and cargo weigh less than 55 pounds total; The flight is conducted within visual line of sight and not from a moving vehicle or aircraft; The flight occurs wholly within the bounds of a State and does not involve transport between (1) Hawaii and another place in Hawaii through airspace outside Hawaii; (2) the District of Columbia and another place in the District of Columbia; or (3) a territory or possession of the United States and another place in the same territory or possession.
Most of the above restrictions may be waived if the applicant demonstrates that his or her operation can safely be conducted under the terms of a certificate of waiver.
For more information, see the FAA Unmanned Aircraft Systems.