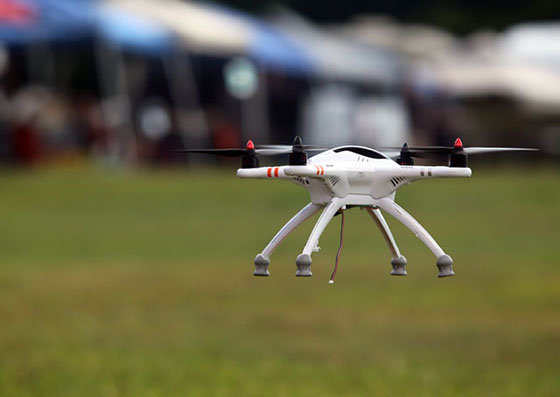 DJI Limits Where Its Drone Can Fly
DJI, the most popular drone manufacturer, has programmed No Fly Zones into the software of their quadcopters. This artificial fencing has been in place since 2013, but now they are continually updating it. The database on their website already lists No Fly Zones for some 50 countries. The No Fly Zone are broken down into two categories: Category A which is large international airports such as Kennedy and Heathrow and Category B which is smaller airports.
No Fly Zones are programmed into the DJI software which runs the drone. In some areas the drone will automatically be prevented from takeoff, or if it's already flying towards the location, it will pause at the boundary and not enter.
DJI, headquartered in China, said the new version of its "geofencing" system, will be launched in December, 2015 in North America and Europe. It will continually update airspace information, including up-to-date guidance on flight restrictions and locations where drone flight could create safety concerns. DJI clearly wants to ameliorate increasing regulation of drones. It is very much in their economic interest to keep their UAV machines in the good graces of governments and law enforcement.
The DJI system "will also include for the first time restrictions around locations such as prisons, power plants and other sensitive areas where drone operations raise non-aviation security concerns."
The Federal Aviation Administration, which is responsible for the conduct of most of what flies around, wants to register drones, and is considering how to control a national airspace which is suddenly occupied by millions more operators.
The new technology will be available via an update of DJI's Go app and drone firmware, the company announcement said.
Keep Reading...