Drone Case Settles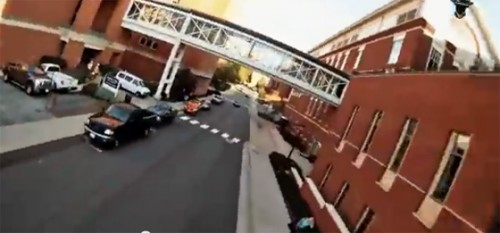 This is a still from the video for which Pirker was fined. The full video is available in the link below.
This case has finally been settled. In 2011 Raphael Pirker had been fined $10,000 by the FAA for using a Zephyr drone to capture aerial shots of the University of Virginia in 2011. The FAA and Pirker agreed to settle for a $1000 payment by Pirker.
In the original case, Pirker had argued that his Zephyr was a model airplane and since it was not legally an aircraft, the FAA had no right to regulate it. The FAA prevailed, but a National Transportation Safety Board judge later overturned the case agreeing with Pirker.
But that decision was itself overturned which means that small Unmanned Aerial Vehicles (UAVs) are considered aircraft ("any contrivance invented, used, or designed to navigate, or fly in, the air") and therefore was governed by the FAA.)
According to the terms of the settlement, Pirker is paying $1000 rather than the original amount of $10,000. He does not admit guilt, and the FAA is dropping some of its other accusations against him.