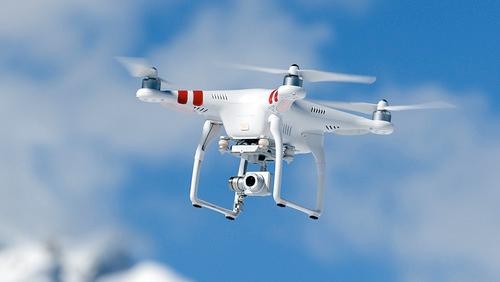 Douglas Trudeau, a realtor in Tucson, Arizona is the first real estate agent who can legally use a drone for real estate photography. He works for Tierra Antigua Realty. Looking through real estate listings on MLS or Zillow, reveals many home photos that could only have been photographed with a drone. Those were probably taken illegally.
The FAA announced that Douglas Trudeau is authorized to "to fly a Phantom 2 Vision+ quadcopter to enhance academic community awareness and augment real estate listing videos." The DJI Phantom 2 Vision+ Quadcopter with FPV HD Video Camera and 3-Axis Gimbal
is the top of the line in DJI's consumer drones. Next in the line is the $3000+ Inspire 1 which doesn't seem like it's for consumers.
According to the FAA, the pilot also needs "an FAA Private Pilot certificate and a current medical certificate. The Unmanned Aircraft System (UAS) must remain within line of sight at all times." An observer must also be present. The test may be found here. This is not the first time that the FAA approves drone use. Several high end video production companies have also been granted FAA approval to use drones. The FAA has received a total of 214 requests for exemptions. It has granted 14 exceptions to 13 companies.