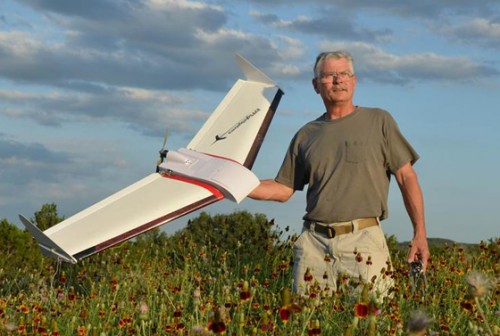 The FAA issued an emergency Certificate of Authorization (COA) to use a drone to search for a missing 23-year-old woman who was last seen in the Plano, Texas area. The request was made by the Plano Police Department. The search will be conducted by Texas EquuSearch, a non-profit search and rescue operation. In the past EquuSearch has tangled with the FAA over the use of drones. They won a minor legal victory against the FAA at about the same time as another drone in Wisconsin had recently found a missing 83 year old.
Emergency Certificates of Authorization to use a drone can be requested for use in natural disasters and other rescue missions where lives are threatened and where a manned aircraft is impractical. Applying for a regular COA is time-consuming, but emergency COAs can be issued in a matter of hours.
The FAA has not yet released its new rules on the use of drones. The FAA's 2007 law prevents unmanned aerial vehicles (UAVs) of any size from being used for business. Texas EquuSearch is a non-profit.
Search and rescue is just one of the non-military uses for drones. Drones are proposed by Amazon and Dominos pizza as delivery vehicles. Even Google has plans for a drone delivery system. Drones can be very helpful in agriculture. Police departments envision many law enforcement tasks for drones. The FAA has set a testing phase which is on-going in 9 states.
Search Update: The search for 23 year-old Christina Morris is being suspended until law enforcement receives further information on her disappearance. This is a suspension and not a termination of the search.