By: Anthony Burokas
When it comes to getting exposure for your company, you can buy print ads, buy online ads, buy postcards & mailers, buy a table at a local event show, and after a while, you will see people start to get to know you and your brand. But what if you could leverage the power and reach of local TV airtime without having to pay for it? That would be pretty darn valuable.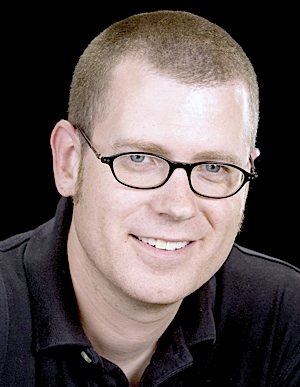 Video University regular Bill Grant recently posted about his Tie The Knot Tips videos. I took a few minutes to speak with him about how he started the video series, what the return on his investment is, and how others can start doing the same thing in their local market.
First, let's take a look at one of his segments:
Now, you'll note that not only does he not specifically promote himself and his company as producers of the video segment, he includes his competitors. Other segments about Florists, Photographers, Catering, Staging, etc do not have any reference to Bill Grant or his company Cinema Coture at all.
So what's the premise and how does it pay off?
It all started when Bill wanted to develop a closer networking relationship with a local event planner that targeted the same high level of clients that CinemaCoture served. A local agency guy that Bill had worked  before was now an anchor on the local morning news show. Seeing an opportunity to connect the dots, Bill approached the planner with the basic concept of a "tips" show for brides. Once she was on board, Bill approached his contact at the station.
The key motivations for the station are: they have a 3-4 hour morning show that they have to fill with entertaining and useful content for their viewers. Offering them something like a bridal tips video package – for free – gives them great content that they can use without any additional cost. It is easier to get your video accepted by the station in smaller markets, than in larger ones, like LA, NYC, etc. Also, it really helps to have a polished package- front to back, audio, music, title & closing bumpers, etc. But don't put lower 3rd graphics on the people- the station will want to do that so the titles are uniform with the rest of the show.
Bill worked out an initial 10 ideas with the wedding planner and proceeded to make calls to local vendors in each of these categories to have them offer advice to brides. These are typically shot at the Planner's studio, but Bill also visits other vendors who are too pressed for time to come in to the studio. For each segment, Bill says it typically takes about an hour to shoot, and then an hour to cut and post the segment. Then he can upload a 720p MPEG-2 file directly to the station's FTP server and they take it from there.
Return On Investment:
How has this paid off? Bill says that his bookings and referrals are up. Now, it's hard to say whether this is due specifically due to the video series, or other economic and industry factors, but he hopes it continues. One thing that has definitely increased is his connection with event vendors. After each episode that airs, many vendors that weren't interviewed for the segment call in and ask why not, and how they can be involved in the future. So people are indeed watching, and vendors in industry are more aware of Cinema Coture now than before the video segments started airing.
If I feature two caterers or two florists in a show then every other florist feels "well, why not me?" It's been an interesting situation we've created. We've basically set up a thing that the vendors want to get involved in. It's a side-effect that we didn't necessarily intend.
Other returns on the investment are less tangible. It's promoting the value of video in general and provides an information service which is likely to grow mindshare over time. It could be parlayed into new business through local Chambers of Commerce- showing how local businesses are using video to tell their story. But the primary benefit is for the industry that Tie The Knot Tips serves:
I think our industry as a whole lacks a validity in the bride's eyes so if you connect what we do- like short form- with all those necessary vendors out there, we become one of those … with the associations that we have with them, we're now in the conversation. And that helps the visibility of what we do. I think a lot of brides don't want the "old style" video. They want something new and stylish that matches up with their photography and what type of event they're planning to do. If they can see videographers associated with these other categories, it puts us in the same mind. 
Moving Forward:
The video segments will continue on the TV station. But now there are plans to extend the information to other media. Local newspapers, especially free ones, are always looking for useful, local, and free content. Taking the information from the video and converting it to text, and editing it so it flows, creates a useful article that reaches a whole new market. Lastly, the videos will reside on a new TieTheKnotTips.com blog that will also include other information for brides. "There's no end to what's possible if you understand how to take advantage of local markets." But don't stop there. What about reaching out beyond your city, region, state… out to the country, and even beyond:
All of these options are out there. The tips are universal- we made sure of that, in case we wanted to do a national blog or show, we weren't going to localize it too much. That possibility is certainly out there and, of course, there's no reason to start a project like this without thinking as big as you can. And shoot for as big as you can go and see how far you can take it. 
Every local market has several network stations. If they have a big local morning news show, they need content. Produce one segment as a test-bed, sample and make it available online. Call in to the station manager and talk to a producer about supplying a segment like this. Send them an e-mail with a link to your sample. Make it clean and easy for the station to pick up and use with minimal effort on their side. If they want it, then you have the commitment for distribution. Getting local vendors involved is generally pretty easy because they all would welcome some free air time on local TV.
Anthony Burokas is a 20+ year broadcast TV video producer currently based in Dallas TX. He has produced an extensive body of event, corporate, special interest, and broadcast TV. His web site is

IEBA.com
Follow @IEBAcom