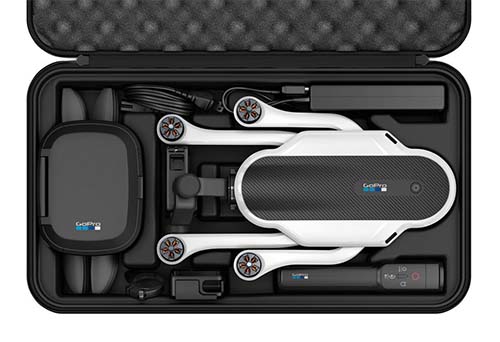 On Tuesday November 8, 2016 GoPro issued a Go Pro Karma Recall and yanked its new Karma drone from retailers shelves because some of them lost power during flight. What caused the power loss has not been announced.
The HERO5 Black and Karma Grip are not subject to recall. However, if you purchased the Karma drone bundle package, which included HERO5 Black and Karma Grip, you must return those with your Karma drone for a full refund.
Go Pro is recalling all Karma units and providing a full refund even if you no longer have the receipt. When the return has been processed and refund issued, Go Pro will send you a HERO5 Black as a thank you. Even if a Karma appears to be working fine, they are asking all customers to immediately stop using the product and participate in the recall.
For more information see Go Pro Karma Recall
GoPro said it plans to resume shipment of the Karma drone as soon as the power issue is resolved.