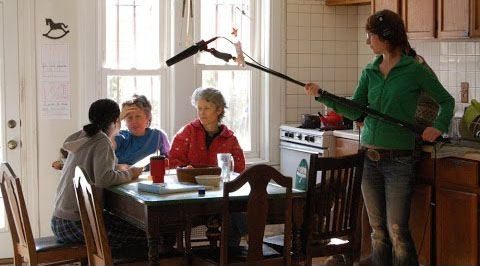 If you want to learn how to get a grant for a documentary, here's a good place to start.
The MacArthur Foundation 2015 Documentary Fund seeks to support feature documentary films and interactive digital documentaries that combine engaging storytelling with in-depth journalism. Proposals will be accepted through September 1, 2015. Grants will be made on a rolling basis as qualified proposals are selected for funding. Consistent with previous years, the Foundation expects to fund no more than 20 projects this year.
Support will be provided primarily for production and post-production activities. To qualify, you must apply through an organization or company that is legally incorporated in a U.S. state that has editorial and financial control over the documentary project. The MacArthur Documentary Fund cannot make grants to individuals, or through fiscal sponsors. Preference is given to experienced filmmakers with a record of producing films that have been broadcast nationally and internationally and received critical recognition.
MacArthur-supported documentaries:
Address important, contemporary social topics – international or domestic – illustrating the human impacts of public policy
Follow an issue over time, providing in-depth reporting that goes beyond conventional news coverage
Utilize compelling personal stories to engage viewers and create empathy
Appeal to a broad audience because they treat different points of view with respect
Are factually accurate and follow best practices in documentary ethics
Are led by experienced filmmaking teams that have past success in bringing a documentary project to successful completion and reaching broad U.S. audiences
Are in production or post-production phase (on a very limited basis, we may consider projects seeking research and development funding)
What We Don't Fund
Biographies or films profiling one person
Historical documentaries
Advocacy films
Student films
Fiction films
Multi-part television series
Distribution, outreach or community engagement campaigns
Films primarily focused on sports, or the arts, without a social issue component
Read More: https://www.macfound.org/info-grantseekers/guidelines-funding-cycles/