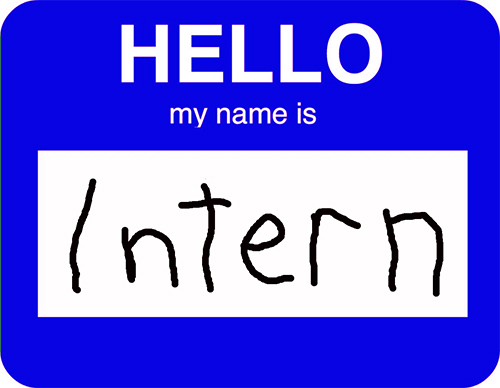 By Madison Dudley Student Press Law Center.
Originally published at http://www.splc.org/article/2018/09/october-internships
The following has been edited by VideoUniversity.com for timeliness and appropriateness.
October 12
The Washington Post
Summer Internship Program – The Washington Post offers opportunities for interns across multiple departments within the organization. Interns will be placed in all beats and work closely with reporters, visual journalists, multiplatform editors, news and digital designers, graphics reporters and developers, social media producers, and audio producers based on personal interests.
October 15 
Freedom Forum Institute and Newseum Institute (Multiple locations)
Chips Quinn Scholars Program for Diversity in Journalism – The program matches qualified candidates with participating news organizations from across the country for 10- to 12-week paid internships in the summer. Selected scholars participate in an intense, one-week orientation/multimedia training workshop at the John Seigenthaler Center in Nashville, Tenn., in preparation for their internships.
The Baltimore Sun 
Mary J. Corey Journalism Internship – Interns will work with multiple editors in The Baltimore Sun newsroom. Depending on the candidate's skills and interests, the internship may focus on reporting, visual journalism, or data journalism.
October 19 
Newsday Media Group (Melville, N.Y.)
Newsday Media Group (Melville, N.Y.) 
Local and breaking news intern – Interns will report and write daily Long Island news stories and news features. They will also contribute to breaking news coverage.
Opinion section intern –  Interns will assist editorial staff with researching and writing opinion pieces.
Multimedia intern – Interns will shoot videos and photos of news events and learn Newsday's editing software system.
October 26
The Wall Street Journal (Various locations)
Photography internship (New York) – Photography interns will research and commission photographs for digital and print editions of The Wall Street Journal. The majority of the work during the internship will be in daily photo editing and department production assistance.
Video internship (New York) – The video intern's primary duties will include supporting the production of editorially sound and visually compelling content, as well as publishing and promotion of videos both on the WSJ platform and off-platform.
Design internship (New York) – The design intern will work with the graphics department and is responsible for driving innovative storytelling with design, graphics, interactives, data journalism and newsroom apps that are created for digital and print.

October 31 

CBS News (New York, Washington D.C., Los Angeles)

Internship program – Interns will develop their news-gathering skills and will be responsible for finding, confirming and reporting on news stories. They will greet guests, log tapes, coordinate scripts, research stories and conduct preliminary interviews. Interns will have the opportunity to assist during shoots, select footage, perform light clerical duties and assist producers and talent.

Miami Herald

Internships – We offer internships in news, business, features and sports reporting, photography/videography, copy editing, design, and multimedia. (All reporting internships presume multimedia work.)

Reporters Committee For Freedom of the Press (Washington D.C.)

Spring Journalism Intern –  Interns write articles for our website, contribute to our guides on specific legal topics, and conduct research for other special projects. Interns are called on to provide significant contributions to our publications. Interns report and write on free press and media law issues for our website and guidebooks, and assist our staff and fellows in research.

The Wall Street Journal (New York)

Reporting internship covering science and healthcare –  Interns will write spot stories based on scientific and medical studies. They will work on explanatory pieces that analyze science and health angles related to breaking news and features stories that uncover trends in various fields of science and medicine, among other projects.

November 1

Chicago Tribune

Journalism Internship –  Opportunities will be considered in all newsroom departments:  metro, sports, business, graphics, copy editing, design, photo/video, entertainment, events, social media and lifestyle.

Dow Jones News Fund (Various locations)

High Country News (Gunnison, Colo.)

High Country News (Gunnison, Colo.)

Winter / Spring internship –  Interns will spend most of their time researching, interviewing, writing, and developing stories and content, for print and the website. They will report on natural resource, environmental and community issues in the 12 Western states.
Fellowship – Fellows will spend time researching and developing articles and content for print and online.

Los Angeles Times (Los Angeles, Sacramento and Washington D.C.)

The Star Tribune (Minneapolis)

The Tampa Bay Times 

Internships –  Internships are offered in all departments, including news, photography, design and sales. Interns will work with staff to produce their own content and assist in larger projects and tasks within each department.

USA Today Network (Indianapolis and Phoenix)

Pulliam Journalism Fellowship –  Work in the newsroom of either the Indianapolis Star or the Arizona Republic. You will develop skills in news writing, editing and design, creating graphics and photo journalism.

November 2

CNBC (Various locations)

Digital Media Internships (Englewood Cliffs, NJ) – This internship provides the opportunity to work for video production and social media for CNBC. Responsibilities include editing and producing news stories and working closely with social media editors. Interns have the ability to pitch, report, and write stories on a variety of topics, including careers, personal finance, entrepreneurship and lifestyle to target young people. Interns will be trained on DSLR camera operation, video editing techniques and editorial practices.
Production/Reporting Internships(Washington D.C.) – Responsibilities include working directly with CNBC reporters, anchors, producers, editors and photographers, assisting producers at live locations across Washington, DC including Capitol Hill and the White House, pitching and reporting your own stories for CNBC.com, collaborating on podcast production, contributing to social media efforts across all platforms and monitoring and transcribing live events.

Dallas Morning News (Various locations)

NBC (Various locations)

Telemundo (New York and New Jersey)

Telemundo Bilingual Journalism Internship – Responsibilities include researching, assisting with investigations, developing stories, working closely with our consumer unit, making phone calls, interviewing viewers, alleged scammers and government agencies, uploading daily stories to our website, listening to viewers complaints, producing breaking news under deadline and pitch original enterprise stories. Applicants must be fluent in Spanish.

November 30

American Graphics Institute (Boston)

ESPN (London, UK)

Editorial internship –This internship lasts 12 months starting in 2019. They are looking for interns with a strong sports knowledge who are creative and understand the digital world. You would help manage and contribute to ESPN's website and mobile app entities for ESPN.co.uk, ESPNFC, ESPNCricinfo and ESPN F1. Duties include writing source material, uploading content, research, photo management and blog maintenance.

The Philadelphia Inquirer

Reporter internship – Interns will write news, business, sports and/or feature stories for print and online. Interns may be assigned to the Sports, Power and Policy, News Features, Features and Entertainment, Business, or Health desks depending upon their background and interests.
Photojournalism internship – Interns take news and sports photographs and will produce multimedia stories for print and online.
Page production internship – Interns will edit copy, write headlines and photo captions, proofread pages and articles, and contribute to the page design.
Audience development internship – Interns will assist with community management efforts. Interns will monitor a social media scheduled for the publication. They will organize and draft practice and training materials under the supervision of staffers. They will help identify underserved audiences and their needs, specifically in the millennial demographic for The Inquirer.
Videographer internship – Interns will take and edit news, sports and entertainment videos and assist in the production of multimedia presentations.

No Listed Deadline

ABC

Atlantic Media (New York and Washington D.C.)

Business fellowship – Business fellows will be trained and participate in the inner workings of Atlantic Media and how the company functions financially. Fellows will have the opportunity to work with business development and sales, communications and public relations. Fellows will gain experience with analytics, data visualization, research, marketing, and product management.
Editorial fellowship – Editorial fellows will be able to contribute to the content produced by Atlantic Media. They will have the opportunity to do reporting, research, video production and copy editing. They will also work on producing branded content, blogging for Atlantic Media, multimedia editing and working with social media.

Bloomberg (Various locations)

News internship – Interns help report breaking news about financial markets, economies, technology, business and governments. Interns may also pitch and write enterprise stories, conduct interviews and collaborate with our other consumer-facing media platforms.

The Boston Globe 

Summer Intern Program – Interns will work in the News Department as general assignment reporters. Other intern reporters will be hired for the Sports, Living/Arts, and Business departments. There are also intern positions in the Photography department, and on the News copy desk. Interns will research and write articles along with assisting on larger projects and tasks based on the department they are placed in.

Did we miss any? Send internship information to SPLC reporter Madison Dudley by email or at 202-974-6318. Follow her on Twitter at @MadisonDudley18.

Want more stories like this? The Student Press Law Center is a legal and educational nonprofit defending the rights of student journalists. Sign up for our occasional News Roundup.