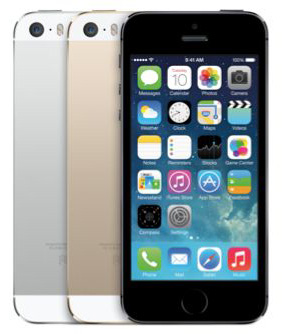 Slow motion makes nearly everything look better.
Apple's new iPhone 5s
can do something no other smart phone cannot do – shoot 120 fps.
The Canon 7D, the Panasonic GH3 and G5, Sony NEX 5, 6, 7, as well as my own Sony Ea50 all shoot 50p/60p. Straight out of the camera it looks pretty good, but to look its best, this footage may need to be conformed by something like Cinema Tools (bundled with Final Cut Studio). But this is still only 60 frames a second. Until recently you'd need a much more expensive camera to record more than 60 fps.
With the new GoPro Hero3+ Black Edition, you can record 120 frames a second at 720p. So it's hard to recommend buying an iPhone 5s if you are looking for cheap slow motion. Of course it has many other fine features such as a clever fingerprint reader.
You can, of course, also slow the footage down in post to make it even slower. There are also helper applications like Twixtor that can manipulate the footage to run up to 1000 frames a second, but it takes some work to get this and it won't look like it was shot at 1000 fps.
Philip Bloom did some extensive testing with his iPhone 5s shooting at 120 fps. He then converted the footage to ProRes 422 and ran it through Apple's Cinema Tools as a "batch conform" to 23.98p as he describes in his blog. I recommend his blog as he is one of the leaders in cinematography.
I still vote for the GoPro Hero3+ Black Edition for inexpensive slow motion at less than half the price of the iPhone 5s.
Keep Reading...