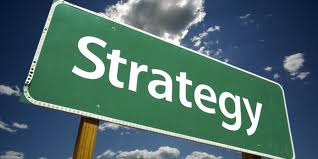 How does your website rank in local searches? If you are offering video services such as weddings, duplication, transfers, corporate videos or others, your customers must be able to find you in a Google search such as "wedding video Podunk, Iowa" or "DVD duplication Toronto" or "business video, Arlington, KS." Local search is all that matters.
You may be surprised to learn that most brides do not use the word videographer. Instead they use "wedding video Podunk Iowa" or some such. But don't take anyone's word on this. Sign up for Google Analytics www.google.com/analytics/ and you will see what actual search words people are using to find your website.
Here's what one successful videographer says:
After studying my web stats and Google Analytics, I concluded that brides are searching the area first and then what they are looking for. So in my area they are searching for Harrisburg Wedding Video. (city has been changed) I am #1 in the Google search results against some big players in the Harrisburg region.
The exact words of the search are very important as well. They weren't looking for more than one video, so don't uses the plural "videos". They aren't looking for a videographer, a cinematographer, or a video journalist. If you want top Google results use the word "video."
So you should use YourCity Wedding Video as much as possible on your website. It's important to use this phrase in a sentence. If you use it too many times in other ways but not in a sentence, Google sees it as keyword stuffing and will penalize your website in Google searches.
Content is the key. Lots of quality words, videos, and links. Link to other vendors. Get a blog and blog often.
You don't have to come up on the first page of overall searches. Your clients want to hire a local producer, not a long distance producer. So it's better to come up first in those searches for "wedding video" or "Corporate Video Production" in your town, region, state or zip code. Here's an article that will help you win this game of local searches. http://www.videouniversity.com/articles/optimizing-for-local-search
Spend time following the directions in this article. This can make a big difference for your business.