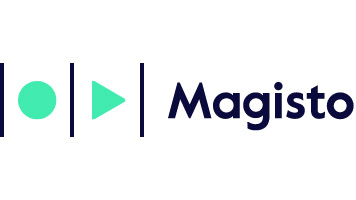 As I mentioned in last week's newsletter, Magisto has funded a study of digital video marketing. The company is known for its online Magisto app (iOS, Android). It is surprising what it can do with phone video – subtle dissolves, cuts, effects and many audio samples and pre-themed visual storytelling templates. Thanks to A.I. machine intelligence the company offers what they call "Emotion Sense Technology." The app boasts some 80 million registered users.
Here's how it works – When you shoot, trim and upload clips, Magisto is already identifying, tagging and organizing the clips into logical categories such as people, animals, mood, locations and more. Then it mixes the elements and applies the pre-set them you chose. It makes your movie and it does it surprisingly well.
How does Magisto work? While you shoot, clip, and upload, Magisto is virtually peering over your shoulder to automatically identify, tag, organize, and associate elements such as humans, animals, beach scenes, urban dwellings, color wheels, mood, and so on. What it does well (mostly) is then mix it all up, apply whatever pre-set theme, audio track and edit style you choose, and then "make your movie."
Competing apps do not do all the work on the phone. So this is an advantage when you want to get the video out quickly and when social media strikes your fancy. There is a free version you can try. It's basic and imprints a watermark on your footage. Paid versions range from $2.49/month, $9.99/month and $39.99/month. The prices are only with an annual plan. The paid versions include more theme options and give you more power to edit. You can change the order of clips, add captions and more
.
Like Animoto, there's always a surprise at the final product. This could be a solution for a business that wants to have a new video every couple days.
Some examples of Magisto Videos