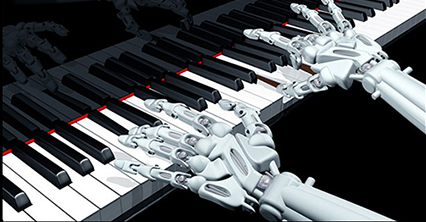 Create unique professional music for your video. Just choose a mood and style of the music you want, Amper can create it in a few seconds.
That's the claim made by Amper Music. This new royalty-free music program uses AI to produce music that fits the style of your video and synchs to it exactly. Amper is a free website still in Beta, but it looks promising.
See this tutorial:
Some Youtube comments on this program:
thanks for killing composers.

don't worry AI will kill other jobs too.
Compare this music, or any AI generated music, with Nino Rota love theme for example. Nothing to worry about for another 100 years.?
Giovanni "Nino" Rota was an Italian composer, pianist, conductor and academic who is best known for his film scores, notably for the films of Federico Fellini and Luchino Visconti. He also composed the music for two of Franco Zeffirelli's Shakespeare films, and for the first two films of Francis Ford Coppola's Godfather trilogy, receiving the Academy Award for Best Original Score for The Godfather Part II.