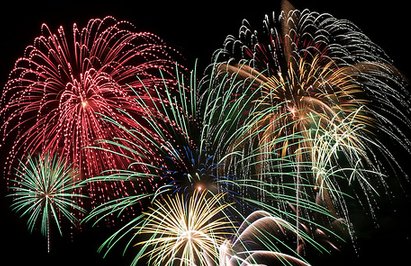 1. Market your business regularly and consistently.
Let's face it, marketing and promotion may be the most important work of any business. If you can't get the jobs or make the sales, your skills will be under-utilized and your profits will falter. Don't let marketing and promotion be the last thing you do, even when you have more work than you can handle. Marketing must be your #1 priority.
2. Learn how to delegate and delegate more.
Even though you may be a one-person shop, you need freelancers and others to help run your business. Think how you could delegate more of the work to them. This gives you more time to run the business rather than merely work in it. It may also help you bring in skills you lack.
3. Complete your online marketing plan.
Set aside at least half a day every week to to work on this important business planning. Determine goals, resources, day to day and longer range steps. It's good to keep this plan on a bulletin board with categories like new products/services, marketing campaigns, etc. It's tempting to do this digitally, but tasking colored three by five index cards on a board that you see every day has its advantages. However you do it remember: plan your work and work your plan.
4. Study something new.
There are lots of ideas and courses you can study to improve your business. You could study postcard marketing, cinematography, or salesmanship, online tutorials for Adobe After Effects, and hundreds of video programs. Master a new video service like those in our store.
But you could also choose to learn something new for yourself, unconnected with your business. You are a lot more than just your business.
5. Join a new group.
Attend the next meeting of your local video association. Join the VideoUniversity Forums. You can also find groups with interests you share through meetup.com. Whether it's a business or personal group, you'll meet people who share some of your interests.
6. Produce a free video for a non-profit you admire.
Here's one I did on a whim. Use your video skills to do something good with no intention of profit. You may be surprised what a good thing it is. You might do a smaller scale version of the Grand Rapids Lip Dub or a video called "Ten Great Reasons To Visit Our Town." This can be a powerful marketing tool, but the best way to approach it is as a way to give back to your community.
7. Schedule time for YOU.
Give yourself a free hour or even a free day once in a while. It's far too easy to become a workaholic when you own a small business. Sorry to say I know about this. You need mental health days every once in a while. It can also be just an extended lunch hour where you do some fun activity or take a short trip that will make you happy. Then you can plow back into your work with renewed vigor.
8. Track your numbers and set goals.
Functions which are not measured rarely get improved. But if you measure a function and watch it, it often improves. Sales is an obvious place to start, Google Analytics is a great free service for quantifying traffic to your web site and to particular pages of your site. These days we're all watching expenses more closely. Try measuring your credit card expenses including fees and interest. When you do, you'll probably be horrified enough to do something about it like switching to a no-fee debit card.
After you start tracking numbers, you can set realistic goals. These goals should be written on your Planning Bulletin Board (number 3 above). Remember: "Never Measured, Never Improved."
9. Get your website in shape.
Redesign your site with a Content Management System. It's hard to beat WordPress, but there are others. Write high quality content pages and/or blog posts on a regular basis. Write unique titles and descriptions for each page and post of your website. Add plug-ins to integrate the site with your social media. Use Facebook "˜Like' buttons, Tweet This, ShareIt, etc.
10. If it isn't working, stop using it.
All services or products you offer aren't going to be spectacular sellers. Not all of your sales pitches will produce results. Not all of your business strategies will pan out. When something isn't working, you must face facts. It's probably not worth more energy or money to try to make it work. Walk away from it. Find something better. Finding a better solution may be easier than you think because you already know a good bit about what doesn't work.