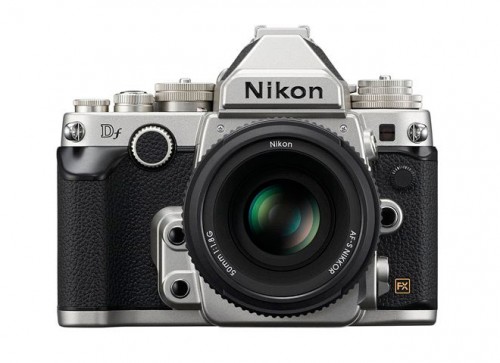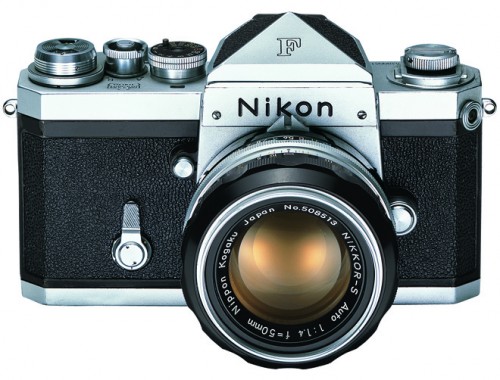 While I miss my Nikon F2, this new Nikon Df
is a fascinating retro camera. It uses the same 16-megapixel full-frame sensor used in the $6000 Nikon D4.
The legendary Nikon F was introduced in 1959 as Nikon's first SLR camera. It was one of the most advanced cameras of its day. The Nikon F became the Pro camera. Professionals switched from the Leicas and other cameras to the Nikon F. It lasted until 1973 when it was replaced by the very similar Nikon F2 which I owned and loved.
The Df is excellent in low light with an ISO range of 100 – 12,800, expandable to 50 – 204,800. In addition to the silver and black version above, it's also available as an entirely black camera like the F2 was. But it doesn't shoot video. You can get it for just under $3000 with a 50mm/F1.8 Nikkor prime lens or body only for $2750.