Here's what you get: The DVD Capturing the School Market plus the CD-ROM with Instructional Notes
Now You Can Produce Serious Income All Year Around!
By Bonnie Durkin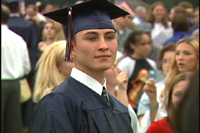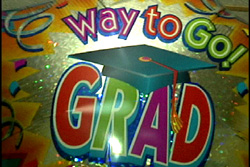 Bonnie Durkin, frequent WEVA seminar speaker, and President of D-Vision Video has been creating videos for High School events since 1987. A former teacher, Bonnie has developed a strategy for producing and marketing school videos in a sure-fire way to increase an event videographer's income. In Capturing the School Market, Bonnie reveals how you can create an on-going profit center from nearby schools year after year.
You get:
A full-length DVD of one of her famous "Memories of the Class of 2004" projects.
Instructional CD loaded with invaluable information on how to market and produce these very lucrative projects
Learn from Bonnie the strategy that has brought in more than $8600 from tapes she sold to just ONE school! Rather than just document an event, she creates project themes around the emotions and personal experiences of students. One of the keys to her success is to keep it simple. Unlike wedding videos there is no black and white footage or other special effects. Her reason is not just to simplify the post production, but she's learned this is really what parents and kids want. She tapes 5 – 7 schools a year and makes more doing these videos than she makes doing weddings! Bonnie explains her profit formula you can repeat year after year.
A former teacher with 23 years experience, Bonnie shows you the right way to deal with the kids. How to think about their culture, language, styles and music. This is more important to your success than people think.
You'll also learn about the profit picture for shooting Plays and Concerts. Two camera, live switching is simply not profitable for most school productions. In addition you'll learn which types of plays you should avoid because they are not profitable either. Bonnie shows you how to avoid those money-losing, marginal operations. She'll show you what really works and how you can copy her success.
What You Need to Know About This Business
What equipment you need for a profitable school video business and what equipment you do NOT need. Remember, it's a business first.
How to select the right schools. If you want a profitable school video business, you must choose the right schools and use the right strategies. In certain schools you will sell to more than 50% of the class. In others you'll use Bonnie's technique to get the parents to guarantee your profits.
Who to Contact. This is the most important question. The answer may surprise you for it is not the obvious people. Contacting the wrong people can actually hurt your business.
Shooting and editing school events is a lot different than other event businesses. Bonnie shows you the proven techniques and why they work.
Bonnie shows you her most profitable package on DVD which is a combination of three events. THe DVD is a lot of fun. We found ourselves watching all of it even though we were pressed for time. You'll discover exactly what the product should look like, how to shoot and edit the events that are the most in demand.
Learn the Three Ways NOT to market the videos
One Type of School Video Projects to Always Avoid
Discover the single most important marketing strategy you must never forget. It's simple, but always effective.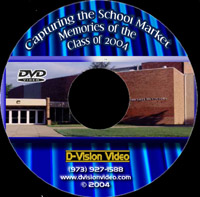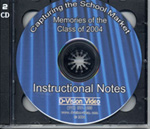 We want you to be completely happy with your purchase, check out our Money Back Guarantee & Return Policy.