Here's What You Get:
DVD ROM 10 hours
Photoshop CS6 Tutorials

Photoshop CS6 Tutorials Download
Price: $99.99
Here's What You Get:
Download 10 hours
Photoshop CS6 Tutorials
Download is in 2 parts, each is about 1.5 gig (about the size of a typical movie).
Plays on your computer, or you can transfer to mobile devices, just like a DVD ROM.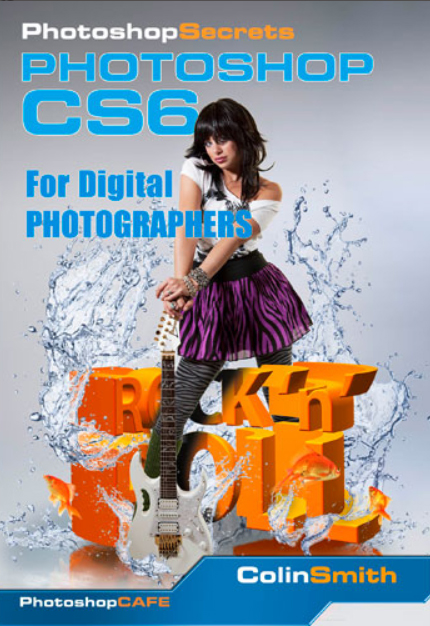 MAC/Win/iPad/iTunes/Apple TV
Whether you are new to Photoshop or an experienced hand, watch over Colin Smith's shoulder as he shows you all the shortcuts, tips and tricks of this new Photoshop. The new features of CS6 are all covered in depth. This fast loading DVD ROM includes over 10 hours of HD video. The Download is exactly the same videos.
Don't just learn the new features, integrate these skills into your every day workflow. Take advantage of the new features in Photoshop CS6.
The advanced interface allows the user to instantly jump to any of the 80 lessons with complete control over the playback. All the lesson files are included, so you can follow along at your own pace! If you are a photographer, designer, hobbyist, anyone who works with images, beginner to professional, this Disk is for you! All new for CS6.
You will learn brand-new, never seen before techniques. Most importantly you will understand how it works so you can easily repeat the techniques doing.
Colin Smith is the author of this DVD. He has been nominated for the Photoshop Hall of Fame twice and regularly consults with ABC Disney, Apple, and Adobe.


Some of the contents:
Use the Photo Downloader
Tour the new Bridge CS6
Use stacks to sift through large amounts of photos quickly
Organize and preview time-lapse sequences within Bridge
Use smart collections
Setting up searches with keywords
Tag all your photos quickly
Rename your photos in one fell swoop
Use Metadata To serve your needs
Learn to use the mini bridge
Create interactive PDFs to email
Create contact sheets from thumbnails
Learn which file formats to use
Camera Raw pro tips
Noise Reduction
Batch Camera Raw
Graduated filter in ACR
Retouch Camera Raw non-destructively
Split tone and sepia tones in B&W
Customize preferences
New layer tools
Non-destructive adjustment layers with built in masks
Restore highlights, open up shadows
Add luster to dull images
Learn the visual and easy way of color correcting
Improved Dodging and Burning
Use Layer Masks to paint
Split ND makes skies look great
Master the power of the layer masks
Cloning control improvements
Blemish and spot removal
Content Aware Tools you have to see to believe
Reshape bodies and alter poses
Change any color workshop
Smart Objects secrets revealed
Fix and improve panoramas
Removing backgrounds is easier than ever
Learn to remove an object from its background with advanced masking
Professional looking collages
HDR or High Dynamic Range can poduce images with a huge dynamic range where detail is clear in both shadows and highlights
Creating very different black and white looks
Add realistic depth of field to images
Add a soft romantic glow to portraits
Use tilt-shift lens to create a miniaturized look
Use iris blur for a bokeh blur
Turn a photograph into an oil painting
Edit Video in Photoshop
We want you to be completely happy with your purchase, check out our Money Back Guarantee & Return Policy.