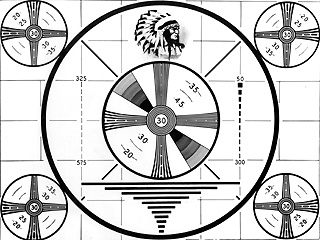 Samsung announces Internet connectivity on a variety of TV sets as well as several Blu-ray players. The Samsung TVs use Yahoo's widget to access movie services like Amazon Video On Demand or Blockbuster On Demand as well as videos from Flickr, eBay and YouTube. Other manufacturers will surely follow Samsung's lead soon.
Streaming movies on your TV set is coming of age. Blu-ray disc players and other devices can tap into online-movie services from companies like Netflix and Blockbuster. This may make obsolete video-on-demand from cable companies.
Lately I've been watching "instant download" movies from Netflix on my older laptop. While it's not as nice as seeing the film on my TV, for $9 a month, I can watch as many films as a I want. And I can purchase a box that put Netflix movies on my TV. It's a great service from what I've seen so far. Laptop audio sucks so I take a dual stereo mini plug to two rca cables into the TV set and turn to video input 3. The rich feature film sound is so much better this way. Now I'll have to get one of the Netflix TV boxes.
A couple criticisms: 1. The "extras" you get with a DVD are missing. Interviews with director, screenwriter, actors and Director of Photography and the "making of" documentaries are interesting and fun. I often enjoy the extras as much as I do the film itself. For filmmakers these extras are like going to film school. 2. One other thing that is lacking on these instant downloads is the DVD sleeve. I often refer to the DVD sleeve which includes a summary of the film including cast, date and a few other details. There's no sleeve of course since there's no DVD.
Despite these complaints, the Netflix offer of unlimited films instantly downloaded for $9 a month is hard to beat. 62% of Netflix subscribers have streamed movies and this number will grow. Netflix says they expect to keep DVDs for 5 to 10 years.
For more information on TVs and streaming movies, see the NY Times article
"Some TVs Go Directly Online for Streaming Movies"