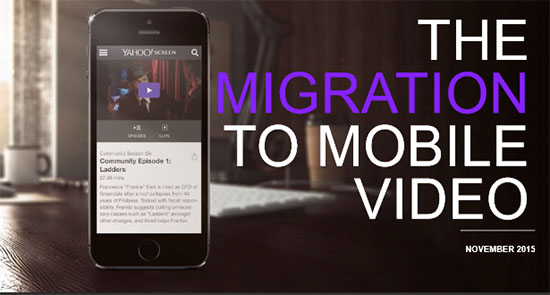 Yahoo has released a new study called "The Migration to Mobile Video." The study was developed to understand how consumers use mobile video and why mobile video is growing.
The main findings are that:
1. They found that video is growing more quickly on mobile devices more than tablets or PCs. Over half of video viewers use smartphones more often to watch video than they did last year despite smaller screens and short battery life.
2. Ads should be tailored across devices. Most video ad impressions are already being served across devices, but they should be designed for each device.
3. Advertisers should think cross-screen. Video exposures across multiple devices led to higher brand awareness, helped awareness, and favorability.