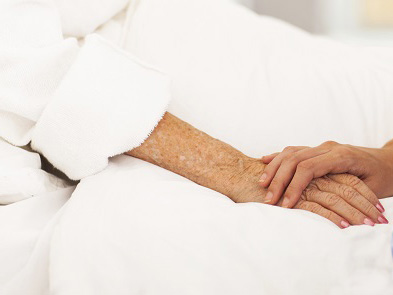 Mary is a very nice old lady who lives in a condo. She doesn't drive much anymore. Several years ago she called me to transfer some of her VHS tapes to DVDs. I offered to pick them up and deliver. She was happy with the DVDs I made for her, but I did not hear from her again until yesterday.
A week ago I got a phone call from her son Ed in New Jersey. He said Mary is now in the assisted living facility here in Bristol. He cannot visit her due to the quarantine. He had videos on his phone of their young child. One of his older children edited Stevie Wonder's "Isn't She Lovely" over the videos. A sweet gift for his mother. He really wanted her to see the videos, but she does not have a computer or smart phone. So he sent me the videos through a free web service I suggested. I did some rough editing and burned it all to a DVD.
Ed had ordered a DVD player with a screen. I received it two days later. I put the DVD in and made sure Mary would be able to run it. I wrote simple instructions with a photo of where the buttons are. Then after a couple phone calls I delivered the DVD player with the DVD already in it and took it to Franklin Court where I called to have someone come outside and pick it up from the special drop box outside.
Two days later I received an email from Ed. His mother received the DVD player and loves the video. It was most gratifying, when Mary called me yesterday to say she loved the video and appreciated the instructions. What a nice feeling. I'm not patting myself on the back. Her son made this happen. I was just an enabler.
Others are not so lucky. My doctor in the local medical center told me on the phone about some of his older patients in hospitals who can also not be visited by their families due to the risk. Some may die alone without anyone close. I offered to call them on the phone to at least give them some human communication. He said many are too weak to talk on the phone.
Here's someone who did something about it. He is Kaya Suner, 19, a local teenager who founded COVID Connectors with the Rhode Island Medical Society. COVID Connectors allows people to donate gently used iPads or iPhones to patients who don't have their own devices. "They might not have the ability to FaceTime with their own phone, or they may not have a phone," Suner said. "The iPads are mostly for those who are pretty severely ill, to kind of say goodbye," Suner added. Could you do something like this in your community?