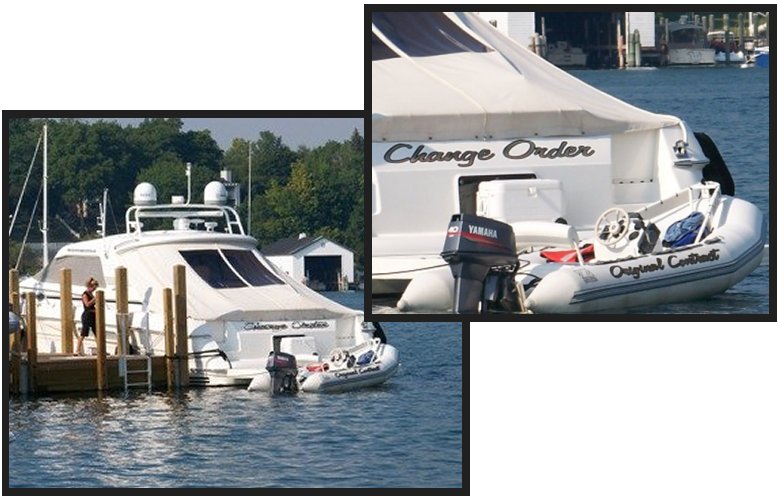 The Change Order as Money Machine
If you look closely at the names of those two boats, you'll get the concept that has put many kids through college. The big boat is named Change Order. The small dinghy is named Original Contract. It's a concept I first observed in the construction business. The client wants to change some part of the project from what was specified in the original contract agreement. It may be something like adding a window or moving a door or something even more trivial. These changes generally take more work and that costs money. To make the change, the client must agree to a new contract or change order with new prices and terms.
The concept works in video too as well as in many other fields. But you have to make it part of the deal from the start. It must be prominently placed in the contract. Point it out to your prospective client. Explain it. Invite discussion. Make it an integral part of every contract you offer. It will make your business more profitable and remove those uncomfortable feelings that can come from the grey areas inherent in every artistic business. Clearly spell it out in writing.
I learned this the hard way, but when I figured it out, it changed my business in a good way. I wrote a report about this just for video producers. The strategy is fully explained. The report includes several video production contracts you can use that include Change Order Forms. You'll see exactly how to use them in your video productions.