College interns a cost-effective way to ease your workload.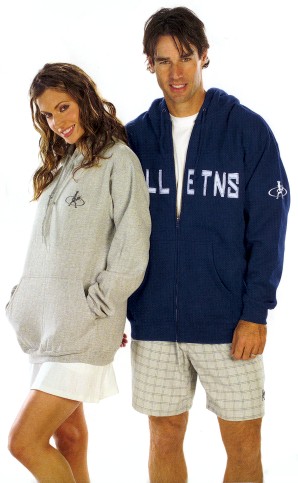 February 1, 2011
Good morning, Fellow Videographer
Many of you are "small business owners" which means you're wearing all (or most of) the hats that come with the title. You're not only the video producer -you're also the accountant, the bookkeeper, the executive assistant, the web master and blogger, the marketing guru, the gofer, and the maintenance person. In fact, some days it probably seems there aren't enough hours to do what it is you do to bring in money! So what'€™s the answer?
College interns.
You could hire a full-time employee but, before you take on that additional expense, why not consider bringing in a college intern? The primary purpose of an internship is to provide a student with real-life work experiences related to his or her major. It'€™s meant to be a learning opportunity that directly relates to the student's program of study and career interests. This means assignments need to go beyond basic clerical work or menial labor.
So think of all the tasks you do that could offer a student "hands-on" job experience and help your business at the same time.
Project research?
Blog entries?
Website updating?
Logging b-roll?
Transcribing audio clips?
Writing press releases?
An extra on-site videographer?
Now consider how much that extra help might be worth: projects may be completed sooner, promotional material might get out quicker, and you may even be able to bring in more work.
How much does it cost?
With the rising costs of tuition and other fees, fewer students can afford a non-paying internship versus a paid job. Although it'€™s not expected that interns be on a company's payroll, the U.S. Department of Labor states that some form of compensation must be offered. Offering monetary compensation widens the field of qualified interns from which to choose.
According to an internship specialist at Grand Valley State University, compensation can include an hourly wage (not less than the Federal Minimum Wage); stipends, which are easier to handle than payroll; payment toward professional development courses; money for transportation (gas/parking); and money toward college credits. The college or university you work through can provide guidance.
The Process
Even though you'€™re looking for a college intern, treat this process just as if you were hiring a full-time employee. Contact the career services office (or similar) of your local college or university to place an advertisement for an intern. They'll either give you online access to where you can post your job description information, or they'€™ll post it for you. Once your listing is approved, it'€™ll be made available for students to access. Here'€™s some general information you'€™ll need:
Name of your organization
Title/type of internship
Qualifications expected of student and duties required
Time frame, duration of internship
Payment, if any
To whom students should apply, with contact information
Post your ad for at least a couple weeks. Start the resume sort/discard process right away and set up interviews. For this to work, find a student who exhibits the qualities and skills you want for your business.
Once you'€™ve decided upon an intern, check to see if he or she will receive credit for the internship and how that credit will be earned. Credits are assigned by faculty, not the employer. You will, however, be asked to fill out a short form evaluating the intern at the end of the internship period.
Even if your intern is not receiving credit, having him or her fill out a weekly status report will let both of you track what'€™s being accomplished and the value of the internship.
College interns are not a one-size-fits-all solution for small business owners but they can be a cost-effective way to bring new ideas to the table, ease your workload and promote your business.
For more information about college internship programs, contact the career development office of the nearest college or university to your business. Or visit its website and look for links to career development or internship programs.
Diversify For Profit!
Are you looking for a way to diversify your video production business? Tired of the same ol'€™ routine? Want a reliable source of income? Then I humbly suggest you pick up our newly revised "Legal Video Specialist Business Kit." At only $97, it includes everything you need to know about setting up this type of recession-proof revenue stream. Like all our products -your money back if you're not delighted Head over here!
Need Help Selling and Marketing to Businesses?
Corporations, small businesses and non-profits make up a vast and interesting market for your services. Our Professional Video Producer Home Study Course reveals the right way to start and build a lucrative and creative corporate production business. Read all about it!
Join The VideoUniversity Forums
For over 10 years, our forums have helped producers launch profitable video businesses. Why reinvent the wheel when others have already been there and done that. And what a community of smart, helpful and funny experts this is! Many people tell us they've picked up more jobs through the VideoUniversity Forums than through their own local associations! Not bad for mere pennies a day. Join here.
To your success,
Hal Landen
Questions? Call me at 401 253 2800
Helping Producers Prosper For Over 14 Years