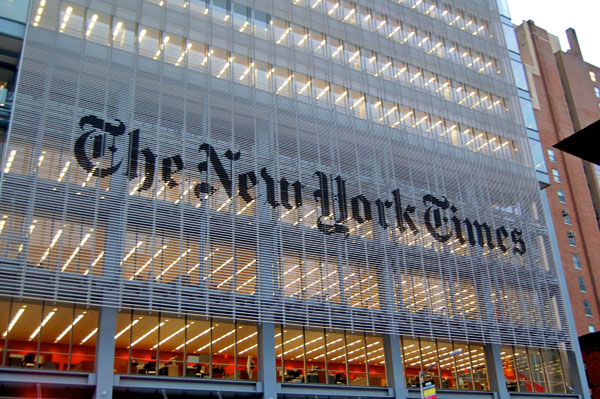 The NY Times, like nearly all newspapers is shrinking. A great many are already out of business. Jill Abramson, the executive editor of the NY Times recently sent a memo to her staff.
It says that the Times is shrinking its staff by offering many staffers buyout packages. At least this is better than laying people off. Rick Berke, currently an assistant managing editor, will now focus on video, an area the company has been trying to expand. Video is becoming an even bigger part of our news report. She goes on to say that video is deepening our ways of telling stories.
If you check out the home page of the NY Times, you will notice more video stories and although it is not clearly obvious, there are probably fewer print stories. I'm glad to see that video is growing in a good way. Video journalists typically shoot, edit and often presents their own stories. The times currently employs 12 video journalist most who come from a television and documentary background. As of 2005 the BBC has more than 600 of its staff trained as video journalists. I am both an avid newspaper reader as well as a video producer so this trend is bittersweet.