Wedding Videography Links
This page of links is for Wedding Videographers of all levels of experience.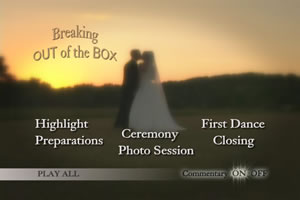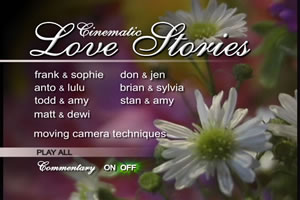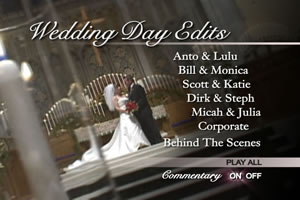 Advanced Wedding Video Package of DVDs by Mark And Trisha Von Lanken includes three DVDs and a CD ROM to help you dramatically increase your income
Advanced Wedding Video Package
Products for Wedding Videographers
DVD teaches you how to shoot and edit a professional wedding video. One hour and fifty minutes of clear, in-depth instruction and beautiful examples.
Wedding Video For Profit A Business and Marketing Guide Now with CD ROM including ten wedding video contracts you can modify and use.
The Rembrandt Card and Advanced Shooting Course
List All Products for Video Producers
Free Articles
The Most Popular Wedding Video Forum on the Internet
Learn The Right Way to Shoot and Edit a $1200 Wedding Video The DVD
The Video Guide to Professional Wedding Videography NEW instructional video teaches you step by step how to shoot and edit a professional wedding videography.
This DVD is appropriate for people who have produced 5 or less wedding solid videos See stunning examples and learn from the experts! Read more…