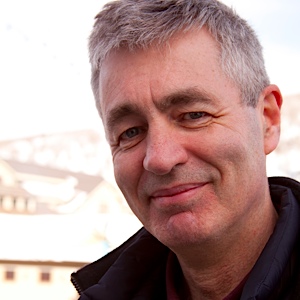 Steve James' documentaries brings viewers inside the lives of his subjects. One of the most popular docs of all time is James' 1994 film Hoop Dreams, An Oscar™-nominated film and one of the most widely discussed and well-received documentaries of the decade, Hoop Dreams chronicles the universal process of growing up, coming of age, the love and conflict between fathers and sons, brothers, best friends and spouses. Hoop Dreams tells the remarkable true story of two American dreamers plucked from poverty and given the opportunity to attend a suburban prep school and play for a legendary high school basketball coach.
At the Toronto Film Festival TIFF 2016 Steve James was interviewed by the documentary programmer, Thom Powers and explained some of the best lessons he has learned in over 30 years of documentary filmmaking. His 5 documentary rules are worth consideration.
5 Documentary Rules
1. Give your subjects some control
James says he hasn't ever been asked to stop filming. But he admitted there were times when it felt like he was intruding in some way so he would give his subjects some more space. He says one of the keys is to let the subjects have a say in the process. The more control they feel they have, the more they will let you do. It gives the sense that we are in this together. He says "they can say no and I will respect that. I may try to change their mind, but I will respect their decision."
He also tells them that they can see the film before the public does. He will not give them editorial control, but will listen to anything they have to say about the film. Many filmmakers disagree with this position, but for James it is the right thing to do.
2. It helps to be liked
One of the things he said that got the biggest reaction from the crowd was "If you're a narrative filmmaker, being a complete asshole might serve you well." He contrasted this with making documentaries where "unless you're doing fly-on-the-wall and being as unobtrusive as possible, it helps to have your subjects like you."
This is important because "they will think of reasons not to have you around. It's already hard in a way for them to have this alien thing happening. It may be wonderful, but it's different." He said that Filming The Interrupters "was difficult and serious, but we had a lot of laughs because we enjoyed being around each other."
3. Seize opportunities to ask questions
In terms of preparing questions for his subjects, James recounted that he will occasionally write them down in advance, and advises doing so simply because the act of writing them down will organize your thoughts. However, he usually just writes topics and not actual questions, and often goes into interviews without having even done that, depending on how familiar he already is with the subject at hand.
He described two types of interviews: more formal, sit-down affairs that are set up in advance, versus questions that happen on the fly or in the moment. He said, "Some of the best of that kind have happened in the midst of another scene. There are oftentimes lulls when things aren't really happening and I'll seize that opportunity."
"What I love about documentary: real life is always more complex and interesting than fiction."
4. Orchestrating scenes is fine… but you need to draw a line
When Powers asked if James ever "nudges things to happen," the director responded that "it's not really a dirty little secret among us. We occasionally try to orchestrate things." However, he warned, "It's a tricky line. There are things that are over the line and we decide where that line is. There are other things that I think are entirely appropriate."
For example, when they found out that the matriarch of the main family followed in ABACUS watches It's a Wonderful Life during the holidays every year, they asked the family to watch it together so they could film their reactions, and, according to James, "it prompted all kinds of great things."
5. Start editing while you shoot
Unlike many filmmakers, James edits his own films. "I like starting the editing during shooting," he said, "once I've gotten well into it." If he has a co-editor, they will start to roughly cut scenes and he will watch, as it's virtually impossible to edit after long shoot days. However, as soon as they wrap, he'll jump in on the cutting himself.
"I think it's important in general to get editing started as soon as you reasonably can," James told the audience, "because it will inform the shooting in terms of things you need to get that you thought you got." It can also be a way to instruct your DP about types of shots you need or how you'd like them captured, and it can ultimately inform the story in many ways.
One thing that became clear from James' presentation is that no matter what advice you follow—or not—your passion for telling true stories can carry you far. See what his 5 documentary rules have helped him produce.
Trailers from Steve James' films
Stevie (2002)
Director Steve James returns to rural Southern Illinois to reconnect with Stevie Fielding, a troubled young boy he had been an 'Advocate Big Brother' to ten years earlier.

The Interrupters (2011)
A year in the life of a city grappling with urban violence.

Life Itself (2014)
About the life of film critic Roger Ebert.

His latest film is called ABACUS: Small Enough to Jail. It is a vivid chronicle of the legal battle between the Manhattan DA's Office and Abacus Federal Savings of Chinatown, the only bank that was actually prosecuted in the aftermath of the 2008 financial crisis.

What's the Difference between a Documentary and a Feature Film?