1959 Pearson Triton Yawl Satin Doll, #18
Yawl hull #18, designed by Carl Alberg and built by Pearson Yachts in Bristol, RI. The Pearson Triton has been inducted into the Sailboat Hall of Fame and for good reason. She is a safe, well-designed and built pocket cruiser capable of serious work. She can handle much more than I can.
See a short movie of Hal sailing
Copyright Gloria Rabinowitz
Hal and Bob in October Sailing the Narragansett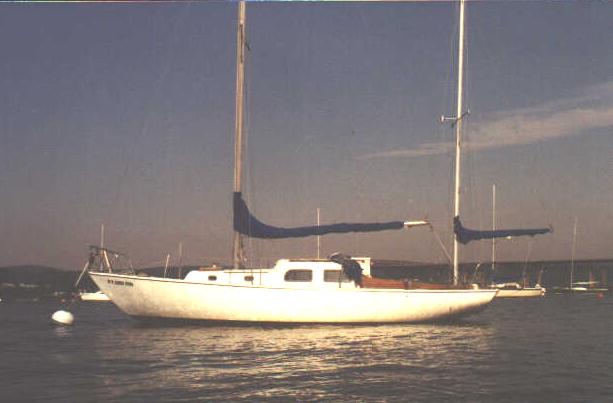 Moored at the Beacon Sloop Club founded by Pete Seeger on the Hudson River.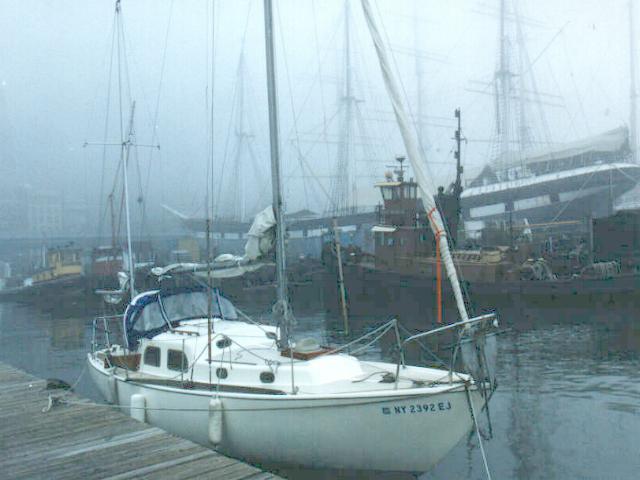 Foggy day at South St. Seaport, downtown NYC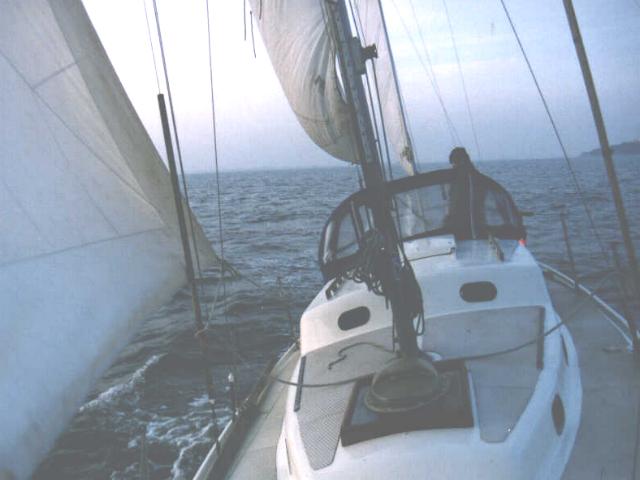 We're about to leave the Hudson River and sail under the Verrananzo Bridge
and into the Atlantic.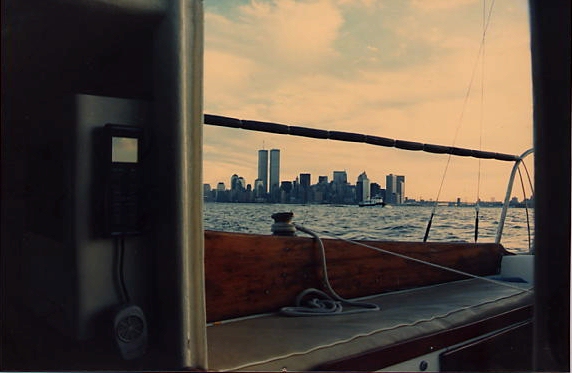 View of the World Trade Center from the shallow anchorage under the Statue of Liberty.
Unfortunately, anchoring there is now illegal. The last time I saw the World Trade Center (RIP) by boat was a week or so after 9-11-01. We rounding the southern tip of Manhattan and the ruins of that building were still smoking. A very sad time.
Satin Doll has been substantially upgraded since these photos were taken and now sails several times a week in Narragansett Bay.
Contact Hal Landen
through this site.
Optimist sailing with on board camera