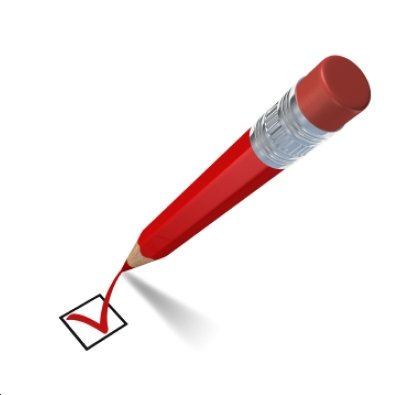 Morning,
Here's my checklist for the ideal video business.
Why not take a couple minutes to read through this;
see what you're doing right and see what you might
be able to add to your business to make it even
better.
1. You Provide Top Customer Service.
You let your customers know that they're the reason
you're in business. You appreciate them; you go the
extra mile to keep them happy and satisfied.
2. You're Constantly Promoting Your Business.
Even when business is good, you get the word out
about your video services and products. Regardless
of whether it's word-of-mouth, networking at civic
or business affairs, placing news releases about
your business and your projects, running classified
or display ads in your local publications, you're
constantly putting your name in front of your
client prospects. 'Share of Mind = Share of Market!'
3. You're In Touch With New Developments.
You stay informed as to the latest trends in digital
equipment and technology, with an eye to utilizing
those gadgets and programs that will make your
productions go faster and easier. You also keep
up with the latest news so you can advise your
clients about new ways they can utilize your
services to promote their own businesses.
4. You Maintain Your Equipment.
Nothing says 'schlock' faster than duct-taped
battery cubes, cardboard boxes serving for camera
cases and bungee cords holding your tripod legs
together. During your rare downtimes, you take
the time to cleanup, adjust, tune up and keep
your equipment and work areas in good order.
5. You Take Care Of Business.
Half the battle is winning clients and producing
your work; the other half is keeping the
administrative ship afloat. You have the systems
in place to keep up with your business. Invoices
go out on time; bills get paid on time.
6. You Love Your Work.
It's often said that if you love your work, the
money will follow. There's nothing better than
to work with an enthusiastic video professional,
one who obviously enjoys what he or she is doing.
You'll get more done with a better attitude AND
you'll win more client loyalty because of it.
7. You Rely On Multiple Income Streams.
Do you shoot and edit? You should also offer
duplication services. And while we're at it,
are you also transferring other media -tapes,
photos, film, slides -to DVD and CD for your
clients? Putting all your eggs in one basket is
risky business these days. Think of ALL the
services you can offer your clients…and start
letting them know everything you can do.
8. You Turn A Good Profit.
Your pricing is fair. You're not ripping people
off and you're not undercutting your own lifestyle
by undercharging. You're making enough money to
maintain yourself AND you're putting something
away to invest in your future.
9. You Keep Learning.
The day we think we know it all is the day we
should all pack it in. You're always on the lookout
for ways to improve your production skills, your
business acumen and your marketing efforts.
10. You Remain In Business.
This is the MOST important goal. And it's
sometimes a very tough one to attain.
Businesses come and go for a variety of
reasons; but you plan ahead, taking both
the good times AND the bad into consideration,
and keep your eyes open for the opportunities
that come your way.
Diversify For Profit!
Are you taking advantage of every income stream available to you? We'll show you how to build additional profits by transferring photos, home movies, VHS tape and slides to DVDs. And then we'll show you how to duplicate the results for even more income. These simple transfer jobs can often lead to bigger projects -corporate videos or video biographies -worth thousands. More info here
Special Interest Videos
Producing and selling Special Interest Videos is an ideal sideline for a service-based business.
It's a simple way to multiply your profits. Create a product once and sell it MANY times. Use the Internet to sell videos 24/7 to an international audience. Learn which topics or genres are the most profitable and which you are best suited to produce. Learn how to place your video with large distributors. Secrets of Special Interest Videos
Need Help Selling and Marketing to Businesses?
Corporations, small businesses and non-profits make up a vast and interesting market for your
services. Our Professional Video Producer Home Study Course reveals the right way to start and
build a lucrative and creative corporate production business. Read all about it! .
To your success,
Hal Landen
401 253 2800
Helping Producers for over 14 Years