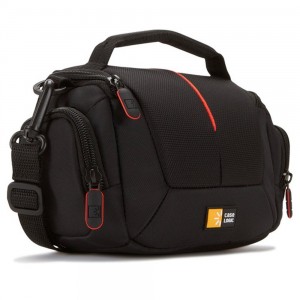 The contents of a Video Camera Kit vary a lot from shooter to shooter. The following are some of the things I believe are essential camcorder accessories. YMMV
1. Camera's Owners Manual
2. LensPen
OR
(Lens tissue, Lens cleaning fluid, and blower/brush)
3. Small LED Flashlight
4. Rain Cover and/or garbage bag big enough for the camera
5. U/V or other Lens Filters
6. AC Power supply for camera
7. Camcorder Batteries
and Battery Charger
8. Insert Slate and dry-erase markers.
There's lots of really bad Gaffers Tape around. Much of it is just Duct Tape. Please don't use Duct tape on any video job. It leaves a residue, can remove paint, and has many other annoying qualities. Real Gaffers Tape costs more. It has a cloth rather than plastic backing. It tears easily. It does not leave a residue and and, if you are careful, will not remove paint. Read the user reviews at Amazon and you will see what I mean.
10. Memory cards and case. (Don't carry unprotected cards in your pocket.)
11. Important Phone Numbers of camera repair shop, rentals, freelancers, etc.
12. Pen and Paper
13. Business Cards
14. Breath mints or spray
15. Lacie or other Rugged 500gb drives (if you will need to download footage)
16. Compact Still camera
17. Extra pair of reading glasses if you need them
18. Cell Phone (turned off)
19. Releases: General, Talent, Minor, Materials, Location
21. Headphones
20. Measuring Tape (if your camera lens has distance markings. Beware that the distance markings are not always accurate.)
Note: DSLR shooters will need more accessories than are needed for a camcorder. Now, there's also an Audio Kit and a Lighting and Grip Kit. They are another story.