2022 Nominations for Best Documentary (Feature)
Enjoy the Following Trailers for the Documentaries
"ASCENSION"
Jessica Kingdon, Kira Simon-Kennedy and Nathan Truesdell
"ATTICA"
Stanley Nelson and Traci A. Curry
"FLEE"
Jonas Poher Rasmussen, Monica Hellstrom, Signe Byrge Sorensen and Charlotte de la Gournerie
"SUMMER OF SOUL (…OR, WHEN THE REVOLUTION COULD NOT BE TELEVISED"
Ahmir "Questlove" Thompson, Joseph Patel, Robert Fyvolent and David Dinerstein
"WRITING WITH FIRE"
Rintu Thomas and Sushmit Ghosh
---
2022 Nominations for Best Documentary
(Short Subject)
"AUDIBLE"
Matt Ogens and Geoff McLean
"LEAD ME HOME"
Pedro Kos and Jon Shenk
"THE QUEEN OF BASKETBALL"
Ben Proudfoot
Watch the film below:
"THREE SONGS FOR BENAZIR"
Elizabeth Mirzaei and Gulistan Mirzaei
"WHEN WE WERE BULLIES"
Jay Rosenblatt
---
Information about The Oscars
The Academy Awards, officially known as The Oscars, are a set of awards given annually for excellence of cinematic achievements. The awards are organized and overseen by the Academy of Motion Picture Arts and Sciences. 
The 94th annual Academy Awards will be presented on Sunday, March 27, 2022 on ABC.
---
How To Submit Your Documentary For an Academy Award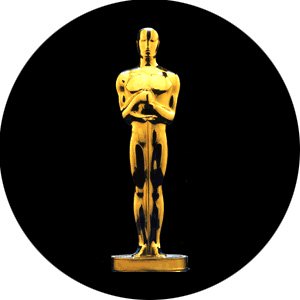 To submit your documentary, visit Oscars.org for the rules and guidelines:
oscars.org/oscars/rules-eligibility
---