Did you see the Superbowl commercial of the QR code changing colors and bouncing around the screen like the DVD logo? No text, narration, logo or anything. Just the bouncing QR code. It was hard not to scan that code to see what was going on. And that's exactly what millions of people did. So many hits that the Coinbase server crashed. Those who got through were greeted to a Coinbase web page offer of $15 in free bitcoin for opening a free account. Or if you already had an account, you could enter the $3 million sweepstakes.
The ad was created by Accenture Interactive, a ten year old, $10 billion powerhouse which has been busily acquiring other agencies. Coinbase is the largest cryptocurrency exchange platform by trading volume. It reported net revenue of $1.14 billion in 2020. The Superbowl ad by Accenture Interactive cost $13 million which is $217,000 per second. The ad attracted numerous spoofs from TurboTax, Meta, and Planters' Peanuts. There is a brief title slate at the end of the QR code ad that looks like it is a mistake you are not supposed to see. But that too is very clever because it includes the name Coinbase.
Most modern phone cameras come with the native capacity to scan QR codes. To test whether your phone camera is compatible with QR, simply open your camera and point it at the QR code below.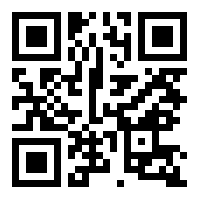 Some older phones may not have the QR scanning built-in, but it is a simple matter to download QR scanning software.
Brilliant marketing, but please don't fall for the crypto hype. Trading crypto currencies is a dangerous volatile business. Like a casino, the only guaranteed winner is the house.