Good morning, –
If you've ever been plagued with failing monitors and dread the high cost of repairing or replacing them -a little smart online searching can probably turn up a "fix-it-yourself" solution that's both cheap and easy.
Video producer Dave Solberg (Passport Media Creations, Clear Lake, IA) wrote to tell us he had a 20″ Dell monitor that went down in his editing system, as well as a 20″ Westinghouse that he uses for graphics. He originally purchased the Dell monitor for $450, the Westinghouse for $250.
Dave first called a local repair shop, who gave him a quote of $150 – $200 per monitor for repairs, and he was about to scrap them and head out to buy new screens when he came across an online company on Ebay, fittingly named LCD Alternatives. The resource provided him with a very inexpensive and easy alternative to high repair bills or replacement charges. "These guys offer a capacitor repair kit for $13.95 that they claim will repair most of the problems with LCD monitors and TV's," Dave reportes.
He ordered a kit for each monitor, although, he noted "My Dell may have other issues as the capacitors don't look bulged out or burnt -but for fourteen bucks, it's worth a try."
The parts arrived quickly, and Dave says that the repair kit fixed the problems with his 20″ Westinghouse monitor "and it works great." The Dell had a bad power supply so Dave ended up replacing it.
Our old friend Steve Yankee was in a similar boat a couple months ago -the LCD display screen on his Toshiba laptop was going bad on him. After calling a couple local repair shops and getting some estimates similar to Dave Solberg's price quotes, Steve decided to do a search for "My Toshiba laptop display is broken." He got pretty quick results with the information he found at
http://www.laptoprepair.com which explained that most likely, the problem with his laptop was a faulty FL Inverter board.
His next step was to find a site that showed how to take laptops apart (and importantly, put them back together again!) -and he got the help he needed "small words and big pictures" at http://www.irisvista.com.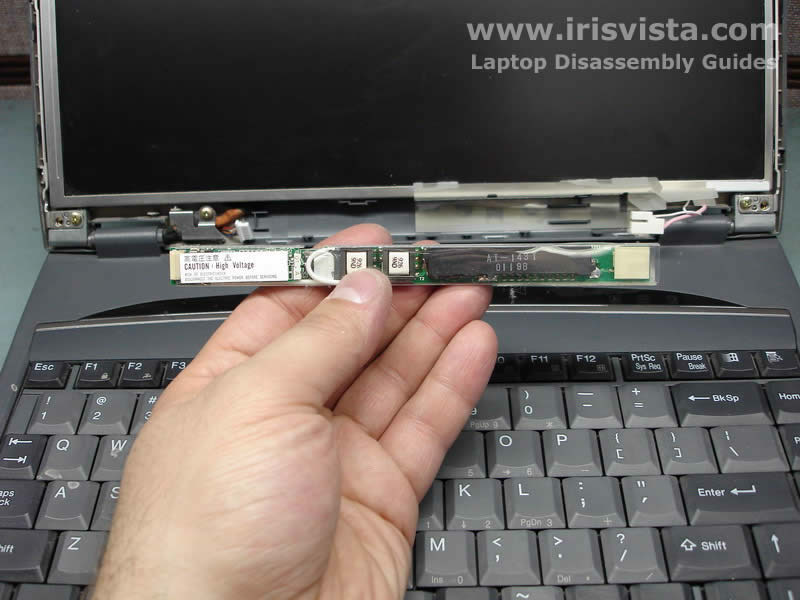 Best of all, the site referred him to an Ebay Store where he picked up a new FL Inverter board for his 'puter for just $7.99, shipping included!
"It took me about 10 minutes to diagnose my problem, another five minutes to find a part and order it; and when it arrived a few days later, it took about 10 minutes to take the laptop apart, install the board and power it up. It works like a charm. $7.99 plus a half hour of my time beats $150 and a round-trip to the computer store any day!"
What's The Best Editing System? It Depends…
It's been a few years since we published Doug Graham's excellent and most popular article, What's the Best Editing System? And while lots of technology has changed, the basic answer that Doug put forth back then still holds true today – the answer, he said, is 'What do you want to do with it?"
With all the choices for video editing hardware and software out there, you are still best served before making a purchase decision to ask yourself a bunch of questions- then, go ask the dealer or vendor. Ask yourself what your goals are for video editing, and what you hope to accomplish.
And to help you with the latest answers and solutions, we asked Lee Rickwood,, a noted authority on media production and equipment, to fill us in on the state of video editing technology. His comprehensive new report
can be found right here on the VU website.
And to all of you readers from Steve Yankee's Video Business Advisor and Weekly Video Tips, welcome to the VideoEntrepreneur Newsletters. Steve's contributions have helped all of us in the past. In fact, he's contributed a lot to these VU newsletters, too!
Join The VideoUniversity Forums!
For over 10 years, our forums have helped producers launch profitable video businesses and keep them up to speed on equipment, technology and business trends! Why reinvent the wheel when others have already been there and done that, and are willing to share their hard-won knowledge with you! Many people tell us they've picked up more jobs through the VideoUniversity Forums than through their own local associations! Not bad for mere pennies a day. Join here.
Diversify For Profit!
Are you looking for a way to diversify your video production business? Tired of the same ol' routine? Want a reliable source of income? Then I humbly suggest you pick up our newly revised "Legal Video Specialist Business Kit." At only $97, it includes everything you need to know about setting up this type of recession-proof revenue stream. Like all our products -your money back if you're not delighted Head over here!
More Good Reading:
Filming the President is all in a week's work for "First Videographer" Arun Chaudhary. Read how he does it and what equipment he uses in our VU Blog.
To your success,
Hal Landen
Questions? Call me at 401 253 2800
Helping Producers Prosper For Over 14 Years