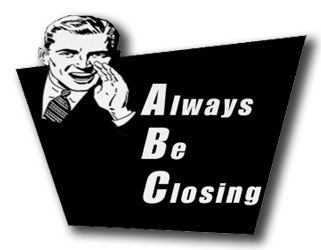 The most successful sales people are those who listen carefully to their clients and engage them in conversation about their needs. This is a lot more than just selling a service. This is part of closing the sale. One of the best techniques is offering choices. If you have children, you may have tried something like "Would you like to pick up your room before you have dessert or after?" You wouldn't offer five alternatives which confuses the deal. The same is true in closing a deal with clients.
By offering choices you are handing the power to the client. Would you like the video to have motion graphics (for more money) or not? Would you like the video in Ultra HD or is HD good? Would you like to have a well-known spokesman or just a good-looking, competent actor" You get the idea. After you have agreement on the elements for a basic outline of the project, give them the power to choose.
When you're both ready to close the sale, that's the right time to offer a final choice. If you do it too soon, you might lose the momentum and the sale. You'll want to have a contract ready to be signed. Contracts are provided in the course mentioned below.
This can require practice, but how do you do that without risking many sales? The answer is that you want a lot of prospects who you can try to close.
Prospecting video clients is done through your website, direct mail campaigns, joining local marketing groups and more. These techniques are thoroughly covered in the Professional Video Producer home study course.