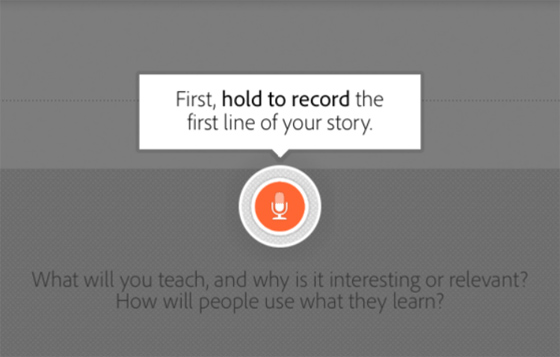 If you have an iPad check out a free app called Adobe Voice. David Pogue says it is "One of the simplest, most creative, most joyous apps ever written." Adobe Voice for iPad helps you create animated video in minutes.
There's no filming or graphics work. Using just your voice, tell your story, one line at a time. It teaches you how to structure your story using over 25,000 iconic images. Add music and a style with one tap. Create cinema-quality animation which you can share with anyone online. Download Adobe Voice here.
Video hosting is built-in. Adobe Voice uses industry standard H.264 HD video and HTML5 so people can view these stories on any device. All the content is stored on the Creative Cloud which is where Adobe now releases all new versions of Photoshop, Illustrator, Dreamweaver, After Effects, InDesign and more.
You can get a free Creative Cloud membership here.