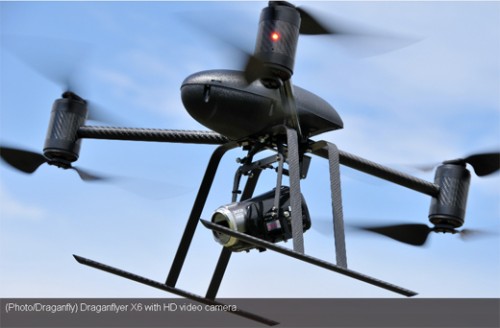 Federal Aviation Administration (FAA) has increased its allowance of Section 333 Petition exemptions for the commercial use of unmanned air vehicles (UAV) and drones. This does not include recreational or hobby flying. Those have their own rules. See https://www.faa.gov/uas/.
The FAA Exemption provides operators who wish to pursue safe and legal entry into the National Airspace a competitive advantage in the unmanned aircraft system (UAS) marketplace. This will discourage illegal operations and improve safety. The FAA believes this activity will bring significant economic benefits to the country. The process of applying for the exemption takes about two months. Several of our VU visitors have been approved already.
To operate an unmanned aircraft or drone for business, there are more stringent requirements than for hobby flying.
The FAA Grants the 333 Exemption for the Following Uses:
Search operations for missing persons.
Aerial filming and photographing inspections.
Aerial videography and cinematography.
Aerial filming and photography for coverage of events, enhanced real estate listings, and structural inspections.
Aerial videography and cinematography to enhance academic community awareness and to augment real estate listing videos.
and more.
If You Are Granted Permission
The 333 exemption does not give you permission to fly anywhere you want or however you want. You must still comply with all federal aviation and state regulations. The following are just a few of the regulations:
1. Aerial vehicle weight limit including payload is 55 pounds.
2. UA must be operated at less than 100 miles per hour.
3. Altitude less than 400 feet.
4. UA must be operated within visual line of sight of the Pilot in Command at all times.
5. many others.
FAA exemptions for commercial drones have increased dramatically. In early Auguest 2015, the FAA announced they have issued 1,111 Section 333 unmanned aircraft systems (UAS) Exemptions Grants to-date. All of the applications which have been granted can be examined on the FAA website linked below.
There are companies that help you apply for the exemption such as Gowdy Brothers Aerospace, Drone Law, UAV Coach and others. But you can do it yourself by following the FAA instructions at .
The process is not that complicated, but like taxes the procedures must be followed carefully.