What Users Say about the JVC HD 10U Low cost Hi definition camcorder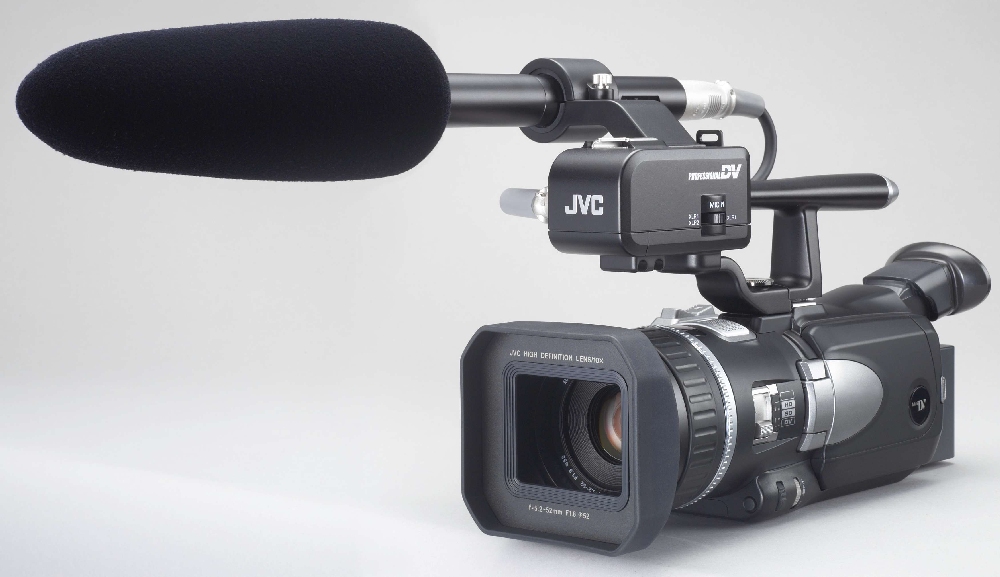 Released in July 2003, JVC's HD10U HDV camcorder is only one chip, but it was the first to offer the HDV format on mini DV tapes. in 2004 an experimental short entitled Hotel Room by Lumiere Media was shot on JVC's HD-10U. In May 2004 Hotel Room received the BEST SHORT FILM award from the South Slam Film Festival in Austin Texas. JVC liked Hotel Room so much they used it at NAB to showcase what their HDV cameras could do.
Main Features

Mini-DV tape
High Definition with MPEG-2 compression
Standard Definition with DV compression
1/3-inch single 1.18 million pixel CCD
HD lens with 10x optical zoom
Optical Image Stabilization
Audio Level Indicators
Rotary-type Lens Grip (up to 90 degrees)
Dual XLR Audio Inputs
IEEE1394 interface
Bundled MPEG2-HD editing software for Windows X
Street price is about $2500. Other HDV cameras have surpassed this one.
One user reported that despite being only chip, he was impressed with detailed image on a HDTV screen. His complaints with the camera was mostly around the lack of manual exposure control. You can set the shutter speed or aperture, but not both. A solution is to use an ND filter to force the aperature to open while setting the shutter at 1/60 or 1/30.
Another user who shoots sports reports:
HD image quality of the downloaded MPEG-2 TransportStream is a very nice and even awesome improvement over DV. My viewers definitely do a double-take and say "whoa, what is this?". However that said, it is not as good as getting an HD program over cable. It's somewhere betwen DV and HD.
The progressive scan feature of this camera is a superb winner over interlace, for sports. I know this is a controversial point. Perhaps best left as a matter of taste. To my taste and goals, it is so nice to be able to freeze and slow mo a sports play, and really see the exact ball position etc. Really no other camera can do this!! I can't upgrade from this camera today (Dec. 2005) in a similar price range.
There is no image stabilization for HD mode. Be real smooth on that tripod. Sure wish I had image stabilization. I use a software package to post process, if needed (wastes a lot of time)
The auto-focus is better than my prior JVC camera. My DV2000 would hunt and hunt, while chasing the team up and down the court. The DV2000 had to be used with manual focus, period. So far the HD10 is doing an excellent job at finding the players, but it's not perfect.