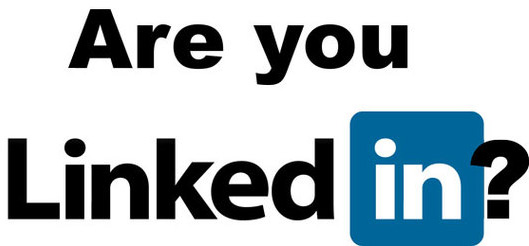 Did you know that in 2014 the median income on LinkedIn was $75,000 per year? On Facebook, the median income was less than half that amount – $35,000 per year.  LinkedIn for video producers looking for clients, is a no-brainer. But LinkedIn is underused by many video producers.
Of all the social media, LinkedIn can be a great way to get in touch with prospective clients through your existing network of business associates, friends and family. So let's start using LinkedIn to get more business. Assuming you have a LinkedIn profile, make sure you have done a complete job of filling out your profile, including work history and links to videos you have produced. If you don't have videos, volunteer to produce a promotional video for a non-profit in your town. Put it online and link to that.
It All Begins With A Great Profile
Your LinkedIn is profile is like a resume only better and it is one of the first places a prospective client will look when he or she wants to learn more about you. Make sure your profile shines. Include a good photo of yourself, perhaps an informal shot in a video production environment.
Get your own LinkedIn URL. The default URL is not nearly as good as the direct address you can get. Click the "Edit Profile", and look at the section right under your profile picture. Click this and you'll be able to customize your URL. An address like https://www.linkedin.com/in/HalLanden is so much better than the default address they give you. This new address is ideal for printing on your business cards, and any other printed materials.
Some people think it is unwise to use their real name on their website and other places. They'd rather use a company name. This is a big mistake because anyone who may want to hire you will check up on who you are. Using a company name without a person's name looks like you're trying to hide something.
In your profile, make sure to fill out the contact info including phone and email.
Connect With Professional Contacts You Know
It takes about seven exposures for a customer to recognize a new company. So after you meet someone, reinforce your brand by connecting with them on LinkedIn.
Not only does this reduce the seven-exposures to six, but it opens the door to put you in front of your target with profile updates, your job news or milestones, published articles, and other communications. Once your number of connections has reached a critical mass – perhaps 500 – you will be surprised at how many people in LinkedIn are now just one or two connections away from you.
There are some pretty good groups on LinkedIn. Join groups that you would expect your target client to be a member of. Participate.
Just being connect to lots of people is not the goal. You want to build relationships with your new connections. Start conversations, offer to help with problems, ask advice. Build relationships.