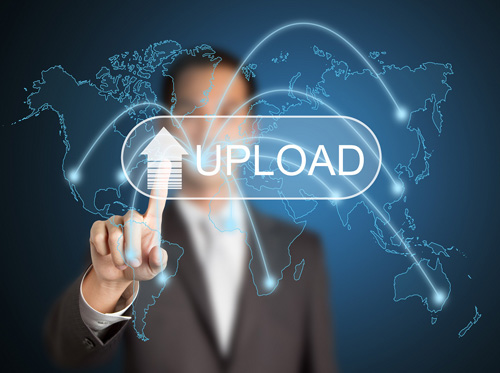 Online video distribution is perfect for producers who want a simple and fast way to sell or rent their video. The list below includes distributors that offer DIY distribution without a curation or selection process. This list does not include distributors who require approval such as Netflix, Vodo, Indieflix, Indiepix and others. The distributors below are generally easy hosts to place your film, but those with a curation process like Netflex may have more clout. Some of the sites allow other distributors to distribute product.
Even if you are not looking for digital distribution of your video now, it is wise to study this list of distributors long before you need them. Get to know their requirements and options. Some of these sites have excellent articles that may help. In fact I found some surprisingly helpful articles about digital distribution. Look under Resources, Articles, Best Practices, or Blog. For many of these distributors, they only make money when you make money so it's in their interest to help you succeed. Some have embedded players you can drop into your own website.
Before signing with any distributor, look up some of the producers who have films listed with that distributor. You'll have to dig to find them, but it won't be that difficult. Ask if they are happy with the distributor. A little bit of due diligence can save you grief and help you choose. If you have direct experience with any of these companies, I urge you to leave a comment below this article. It may help other producers.
Distributor
Filmmaker Cut
Description (From Official Site)
YouTube
Income will vary depending on Google ads
The YouTube Partner Program allows creators to monetize content on YouTube through a variety of ways including advertisements, paid subscriptions, and merchandise.
Amazon's CreateSpace
50%
Make your film available as a high-quality download on Amazon Instant Video. Your customers can choose from Download to Own or Download to Rent purchasing options
while you earn royalties from each sale. (Amazon sets the price.)
Distribber
50%-70% after setup fee ($0-$1595 per aggregator)
Distribber was created to help rights holders maximize the payback from their work and investment. Enter some information about your film, click through the agreement and payment, deliver your master — we'll do the rest!
Distrify
70%-90% depending on pricing plan. Free = 70% + 10% from sharing, others up to 90%
Distrify turns film sharing into sales and your fans into a community. Distrify is a toolset that turns the entire internet into a viral distribution platform.
IndieReign
70% minus 3% PayPal charges
IndieReign is an independent film marketplace where filmmakers connect directly with their audience, and film fans discover a world of rewarding cinematic experiences.
Pivotshare
70%
We help you sell premium video directly to your audience. Our digital distribution tools help you leverage an existing audience or grow a new one. It's easy and it works across a ton of devices.
Reelhouse
90% minus $.50 per sale
Reelhouse is an online video platform where creators can distribute their content directly to viewers, with the freedom to share, sell, or raise support through their videos.
VHX
90% mimus $.50 per sale
VHX is a developing platform that believes artists should make more money from their work. Distribute your film online, directly to your audience. They are still in the process of launching, so contact them for more information.
Vimeo On Demand
You keep 90% of revenue after fees and we cover delivery costs.
Vimeo On Demand, a totally open platform that enables you to sell your work directly to your audience. If you're a Vimeo PRO member, you can distribute your work the way you want, with all the power of Vimeo's HD player, easy-to-use tools, and wildly passionate audience. You keep 90% of revenue after transaction fees, and we cover all delivery costs. Your work is available online, as well as on mobile devices, tablets, and connected TVs, all in gorgeous HD quality. You can completely personalize your Vimeo On Demand page to match your work and bring it to life. Sell films, episodes, and more at the price you want, anywhere in the world you want — including on your own website.
Watchbox
50% of the rental price
The Watchbox was created because great talent is everywhere, but often goes undiscovered. Watchbox knows firsthand the frustration of putting your heart and soul into a project and seeing it fail to reach its audience. The team created The Watchbox to provide a community for talented filmmakers to showcase their works and an opportunity to recoup the blood, sweat, and tears they invested in their project. At The Watchbox, they let the films speak for themselves. No need to get connections in Hollywood, all you need to do is upload your content and set your rental price. There are no politics, favorites, or gimmicks.
FetchApp
100%, you pay $5-$500/month based on storage
FetchApp allows you to sell and digitally deliver downloadable goods We seamlessly integrate with popular payment systems like Shopify, WordPress, Bigcommerce, Goodsie, PayPal and many others. We help automate delivery for customers with no need to install or download anything. And of course, we promise to keep your files securely hosted.
FLM.TV
100%
FLM.TV is a Video OnDemand company for Independent Films, dedicated to the delivery, distribution, marketing and social experience of ad supported independent films and trailers OnDemand.
Gathr
100%
Gathr democratizes theatrical distribution by allowing the movie-goer to 'pull' movies to local theatres, instead of being stuck with what few options are currently playing. Art Houses/Community Theaters can screen films, often the first viewing, if they can gather enough support online and build an audience. Gathr screenings can only happen if a minimum number of people reserve tickets before a screening request expires. // You have all rights, they pay $20,000 for theatrical rights if you get the needed support for a screening
Gumroad
95% minus 25¢ per sale
Without the hassle and cost of selling within a marketplace, Gumroad enables you to sell directly to your audience — just like you talk to them. It's quick to integrate Gumroad onto your website, sell on Twitter, Facebook, YouTube, SoundCloud, and through your own email newsletter. And it's even faster to buy.
IntelVideo
70%-90% minus fees of $5 – $100/month
The process of selling videos with InteliVideo is very simple. You just signup for an account, upload the videos you'd like to sell. Set a price tag on them; and start selling.
KinoNation
80%
Kinonation is based in Santa Monica, CA. We're committed to give any content owner easy access to worldwide VOD in any format, language and territory.
Mobcaster
95%
Mobcaster is the first crowd-funded online TV channel; a new platform focused completely on finding, funding and broadcasting independent television online.
NoBudge
100%, submission fee $25-75
NoBudge is an online screening venue for new indie films. It was started in February 2011 by filmmaker Kentucker Audley to premiere and compile indie films online. There is a submission fee of $25-75, but NoBudge takes 0% of profits.
OpenIndie
100%, submission fee $25-75
OpenIndie is a theatrical distribution platform for independent film. Filmmakers add their films. Fans discover new films and request local screenings. Next we hope to turn audience demand into screenings by digitally delivering films to venues.
Seed&Spark
80%
On our platform, we give viewers the opportunity to follow a film from its earliest stages of development. Our Studio is full of incubating films viewers can help hatch by ontributing funds, loaning or gifting production items, or simply signing up to follow a project as it progresses. Viewers earn rewards points that they can spend to watch finished films of exceptional quality, because Seed&Spark is about more than simply making movies. We exist not just to facilitate funding, but to make sure audiences can see those films when they're done. Watch incredible, truly independent films in our Cinema–knowing the creators keep 80% of that streaming revenue.
Slated
100%
Slated helps you find the people you need to get your film packaged, financed, represented and distributed. The Slated community includes high net worth individuals and institutional investors in film, as well as sales agents and distributors looking for emerging film projects. There are no fees directly on the site–it just provides a platform to connect industry professionals, investors, and filmmakers. All of the monetary transactions occur offline.
Topspin
You pay $9.99/mo / $49.99/mo / $99.99/mo and keep all proceeds
Topspin Media is a direct-to-fan sales and marketing platform chosen by creative professionals who want to promote and sell films, albums, merch, tickets and more.