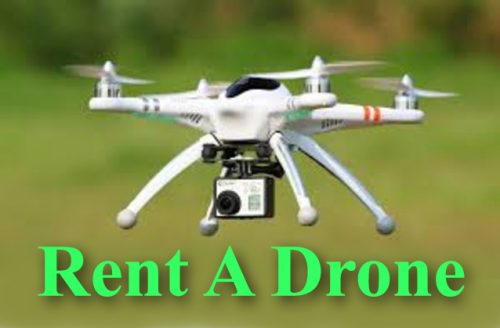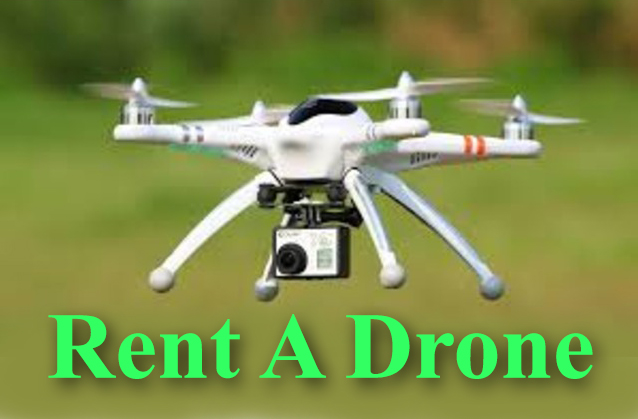 It is easy to rent a drone. Drone rental companies have sprung up all over. One such drone rental company is called Lens Rentals (lensrentals.com). They offer the Mavic DJI PRO or a Phantom 4 Pro. From a business point of view, you'd think renting drones a risky venture because drones are expensive, just like video cameras. Quadcopters crash, especially with inexperienced pilots. Not to mention the possible liability if a drone hurts a person. To rent a drone from the Lens Rentals company, you must possess a remote pilot certificate if you are flying commercially. Their drones are registered with the FAA.
The rental prices currently on their website are:
DJI Phantom 4 Pro $293 for seven days; DJI Mavic Pro $213 for seven days.
The basic package includes just about everything you need to fly including 2 batteries and a memory card. The shipping rates run from $25 to $63.00 depending on speed. These rates include return shipping.
The company offers an insurance plan, but their site had no details of cost.
There are a number of other companies that rent drones as you will see in the list of drone rental sites below. Prices are all over the map.
Other companies that rent drones include:
https://www.cameralensrentals.com
https://www.thelensdepot.com/rent-drones.html
https://www.blueskiesdronerental.com/product/dji-phantom-4
https://lumoid.com/products/drones/all
https://dronepal.com
Dronepal is different in that is it like the AirBnB of the drone world. You are connected to a drone owner willing to rent out their drone. Likewise if you own a drone, you can rent it through Dronepal. There's an insurance plan that covers both sides.
Hire a Pilot
If you want someone else to pilot a drone and get the footage you need, there are local pilots who would love to help you. Google "Hire a drone (your zip code or region)" and see what you find. Or you can use sites like hireuavpro.com to help locate a skilled drone pilot. They are out there and eager for work.
Prepare to Rent A Drone
Before you go too far, you'll want to plan the shots you want. All aerial cinematography can be broken down to five basic shots. It may be helpful to storyboard the shots you have in mind. A skilled pilot can give you good feedback on the shots you envision.