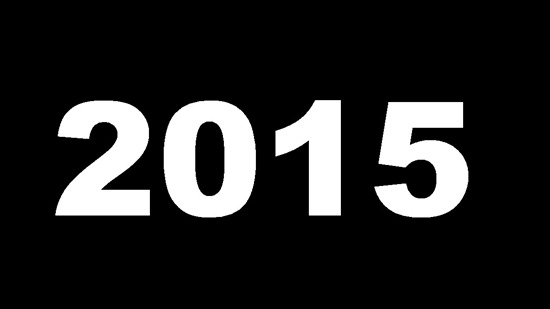 Many of the video production trends for 2015 are technology-driven. And while the techniques themselves are nothing new, they are now available to everyone with an artistic eye.

1. Shorter, Shorter, Shorter
A one minute video will be watched by 50% more people than a two-minute video. The more information you can communicate in a short amount of time, the better. Instagram videos have a 15 seconds maximum, and Vine a 6 second maximum. Smart phones and mobile devices feed the need for short. Youtube says 50% of their traffic is from mobile devices.
2. Extremely shallow depth of field is now easily available from HDSLRs much like 35mm film cameras before them. They can focus attention on a specific subject and isolate the subject from background and other competing elements.
3. Slow Mo
Slow motion can make a moment into visual poetry. It, too, has been available for decades, but it was expensive. Now it is very affordable and easy. The iPhone 6, for instance, can shoot 240 fps. Many other current cameras can shoot thousands of fps.
4. Time lapse shots of traffic, moving stars, and darkness to daylight are common. Business Videos are another good place for time-lapse. Hyper-lapse is time-lapse where the camera moves considerable distances such as in the film Berlin Hyper-Lapse.
5. Sliders allow a couple feet of camera movement without the hassles of laying dolly track and all that goes with it. Just two or three feet of camera movement can add a lot of production value at relatively very little cost and work.
6. Aerial Footage from Unmanned Aerial Vehicles (UAV's)
This is a very popular topic and whether it's a DJI Phantom Quadcopter or a $15,000 custom built multi-rotor platform, aerial shots are ubiquitous.
7. Color Grading adds value to video by altering and enhancing the color of a video or motion picture. Much of the work involves using waveform monitors, or "scopes" and software such as Adobe Speedgrade.
8. 4K
Today there are over 20 smart phones that shoot 4K. Some DSLRs and GoPro cameras are also 4K. This trend will grow as 4K TVs become more commonplace. The new H.265 codec will only accelerate this change because it allows the capture of 4K video on SD cards on DSLRs.
Also see Realities of Shooting 4K.